View High Res Map
Snowbird
Snowbird Ski Resort receives an astonishing average of 12.7 metres of snowfall each year. The snow is of high quality being the dry, fluffy powder Utah resorts are renowned for.

There is terrain for all ability levels but the green beginner runs tend to be a little more challenging then what other resorts would class at the same level. The terrain split is marked at 27% beginner, 38% intermediate, 35% advanced/expert.

Snowbird has some of the best advanced/expert terrain in the world. It's famous for its steep bowls, cliffs, chutes, and epic tree runs. Top this off with the aforementioned deep, fluffy powder and it's a daredevils wonderland!

The resort is serviced by 11 lifts with the showpiece being the aerial tram which can travel the whole vertical of the mountain in approximately 8 minutes.

Snowbird can get quite crowded on a powder day, and on weekends. This usually impacts lines for the aerial tram but with a total of 169 trails across 2,500 acres of terrain, you'll still find lots of freshies on the mountain.
View High Res Map
Alta
Alta is a world class ski resort but it is just that, a skiers only resort. Unfortunately snowboarding is not permitted at this resort. It's also one of the oldest ski resorts in the USA, opening in 1939.

With their next door neighbour, Snowbird receiving an average of 12.7 metres of snowfall a year, it's a nice surprise Alta averages even more with approximately 13.8 metres.

The terrain on offer is epic, and not for the faint hearted. The terrain split is listed at 15% beginner, 30% intermediate, and 55% advanced/expert across an enthralling 2,614 skiable acres with 119 marked runs.

Alta is serviced by 6 main lifts which can be a bit problematic with big crowds on a powder day.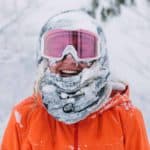 HAVE ANY QUESTIONS? Speak to one of our ski travel specialists today!
GET A QUOTE
OTHER USA SKI RESORTS