Sapporo is a modern city with enough history and culture to keep you satisfied. The city is famous for its annual snow festival in February, its Sapporo Beer and Hokkaido seafood. In addition to seafood, Sapporo is known for its ramens and curries, chocolate and soft serve ice cream. If you don't have time for a stopover, a few hours in the airport will be enough to try some of their delicacies.
Featured Sapporo Articles
---
Where to Eat, Sleep, and Ski in Niseko, Japan
At Mountainwatch Travel, we understand the quest for the ultimate skiing adventure. Enter Niseko, Japan, a winter wonderland known for its world-class powder snow, diverse terrain, and luxurious hospitality. Our 2023/4 season guid [...]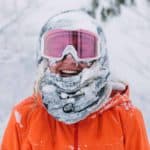 HAVE ANY QUESTIONS? Speak to one of our ski travel specialists today!
GET A QUOTE