With endless possibilities to entertain and excite you, Tokyo will have you wanting to come back time and time again. Combining centuries old cultures and traditions with pop culture and flashy neon lights, the city is a juxtaposition in itself. Offering up all sorts of delicious foods, you will experience a truly unique culinary experience, unlike anything you've experienced before. Tokyo is the perfect stopover city, stay for a night or stay for a week, you will not run out of things to see.
Featured Tokyo Articles
---
Where to Eat, Sleep, and Ski in Niseko, Japan
At Mountainwatch Travel, we understand the quest for the ultimate skiing adventure. Enter Niseko, Japan, a winter wonderland known for its world-class powder snow, diverse terrain, and luxurious hospitality. Our 2023/4 season guid [...]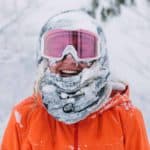 HAVE ANY QUESTIONS? Speak to one of our ski travel specialists today!
GET A QUOTE