Osaka is often referred to as a 'mini Tokyo', however it is much more than a copy cat city. It is known for its modern architecture, vibrant nightlife, hearty street food and outgoing locals. While there are lots of sites to visit in Osaka, including the famous Osaka Castle, the best way to experience the city is to wander the streets, talk to the locals and get lost in the culture.
Featured Osaka Articles
---
Where to Eat, Sleep, and Ski in Niseko, Japan
At Mountainwatch Travel, we understand the quest for the ultimate skiing adventure. Enter Niseko, Japan, a winter wonderland known for its world-class powder snow, diverse terrain, and luxurious hospitality. Our 2023/4 season guid [...]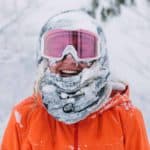 HAVE ANY QUESTIONS? Speak to one of our ski travel specialists today!
GET A QUOTE