A modern city, bearing the scars of the atomic bomb which was dropped in 1945. Having mostly been re-built, it is now a thriving metropolitan city, however the pain and suffering can still be witnessed through the memorials and the stories of the local people.
Featured Hiroshima Articles
---
2022-2023 Japanese Snow Season Outlook – November Update
The signs are looking favourable for good early season snow in Honshu resorts like Shiga Kogan. Photo: Classic Resorts Japan Mountainwatch | Grasshopper Japan, a giant in the world of snow, currently lies sleeping under just a li [...]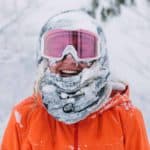 HAVE ANY QUESTIONS? Speak to one of our ski travel specialists today!
GET A QUOTE