It's hard to find a place in the world that's more purpose-built for adventure than Queenstown. With the best in adrenaline pumping activities (think skydiving, bungy jumping and canyon swings) to luxury pampering, spas and wine tours – you'll never get bored in this slice of paradise.  Check out some of our top recommendations below.
From

Milford Sound Scenic Helicopter Flight & Cruise

High on many people's bucket list is the world famous Milford Sound, where you can experience waterfalls, fur seals and dolphins on the fjord. With coach, plane and helicopter tours available, there is an option for every budget.

From

AJ Hackett Bungy

Starting out with a couple of Kiwi blokes in pursuit of the ultimate adrenaline buzz, AJ Hackett Bungy has been stretching minds since 1988! With three locations to choose from, and plenty of adrenaline raising jumps, swings and the world's largest catapult, A J Hackett is a once in a lifetime activity you have to tick off in the adrenaline capital of the world – you'd be crazy not too.

From

KJet

KJet offers a wild jet boat ride for the whole family with speeds of up to 95kph and 360 degree spins on the mighty Shotover and Kawarua Rivers. Look out for the big yellow jet boats at the pier on Queenstown waterfront. 

From

Onsen Retreat and Day Spa

Onsen Retreat and Day Spa is located 10 minutes drive from Queenstown and offers the ultimate relaxation experience. The Onsen is a selection of private mineral hot tubs with magnificent views over the Shotover River while the Day Spa offers the best massages in town. Complimentary shuttles available and bookings essential.

From

Harris Mountains Heli-Ski

The ultimate experience for every snowboarder and skier! The mountains around Queenstown and Wanaka feature thrilling backcountry terrain and not-to-be-missed scenery. Head into the heart of the Southern Alps with Harris Mountains Heli-Ski to enjoy exclusive backcountry terrain (they've got more territory than any other operator), and enjoy a day of heli-tour bliss.

From

Ziptrek Ecotours

Featuring the world's steepest zipline, Ziptrek offers four different tour options, including a twilight tour. With 6-lines through the forest canopy, the spectacular views of Queenstown will not disappoint.  Ziptrek is open year round and in all weather conditions for the adrenaline seekers, bucket list chasers, families and first timers.

From

NZONE Skydive

Embrace the fear with a skydive! After a short scenic flight to altitude, you will nudge towards the edge of the plane before being thrown out. Keep your head up, smile at your skydive photographer and take in the stunning surroundings. After an exhilarating freefall, you will experience a 4-5 minute parachute ride, floating safely back down to the skydive drop zone.

From

Shotover Canyon Swing

One giant step for man, one giant swing for mankind! The World's #1 Canyon Swing is just 10 minutes from town in the epic Shotover Canyon. This is the only swing with so many ridiculously scary and seriously fun jump styles. Solo or tandem with a mate, you can choose (to name just a few) to be released forwards, backwards, upside down, get ropes cut, or why not jump off, try a flip, do a handstand, on a slide, in a bin, get Spartared off, or "relax" in our world famous chair!

From

Oxbow Adventure Co.

Nestled amongst the serene and unsuspecting backdrop of the Nevis Bluff is where you'll find Oxbow Adventure Co – one of the most unique adventure experiences in Queenstown. This epic playground has three adrenaline raising activities: 4WD off-roaders (custom built all-terrain vehicles), jet sprint boats (the only four seaters in the world), and clay bird shooting (enjoy healthy competition).

From

Altitude Twilight Craft Beer & Wine Tour

Visit three unique locations around Queenstown and Gibbston Valley on this fun and entertaining adventure! Enjoy a minimum of 12+ tastings of some of the finest drops in the region, or if beer is more your thing then bounce from vines to hops. Sit back and relax in your Mercedes Sprinter van (fully equipped with WiFi, Spotify and water) as your guide transports your around one of the best wine regions in the world.

From

Milford Sound Coach Cruise Coach

High on many people's bucket list is the world famous Milford Sound, where you can experience waterfalls, fur seals and dolphins on the fjord. With coach, plane and helicopter tours available, there is an option for every budget.

From

Gibston Valley E-bike tour

Take a ride through beautiful Gibbston Valley, stopping off as you wish at any of the wineries along your way. This self guided tour brings you through brings you through Arrow River trail and Gibbston river trail with a van drop off and pick up to bring you back to town.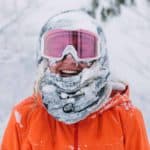 HAVE ANY QUESTIONS? Speak to one of our ski travel specialists today!
GET A QUOTE
OTHER NEW ZEALAND SKI RESORTS