Ski Australia vs Ski Japan
The snow gods are fickle creatures. When they bring the goods they bring the goods, but when they don't, things become dire. We prey and we postulate and it comes; it always does. But it's different every year and despite we spend our hard earned dollars on ski holidays regardless of whether it rains, hails or, indeed, snows.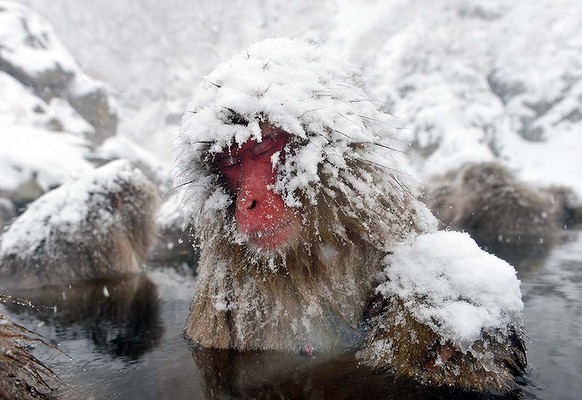 With many people now planning on making the pilgrimage to the snowy mountains this season, and others planning an overseas holiday to Japan, we thought the time was nigh to do a comparison between a powder holiday to Japan and a ski holiday in Australia.
Snow Fall
Getting out of the gates early isn't always the best indicator of the season to come but it certainly gets the buzz going. If we cast our eye over the seasonal snowfall records for Australia, it's hard to draw any real pattern of occurrence to make any solid prediction however, we can conclude that anything in excess of 3 metres of snowfall is a bumper season. Generally, snowfall levels fluctuate between 1 and 3 metres and anything either side precipitates either an above average season or a below average season.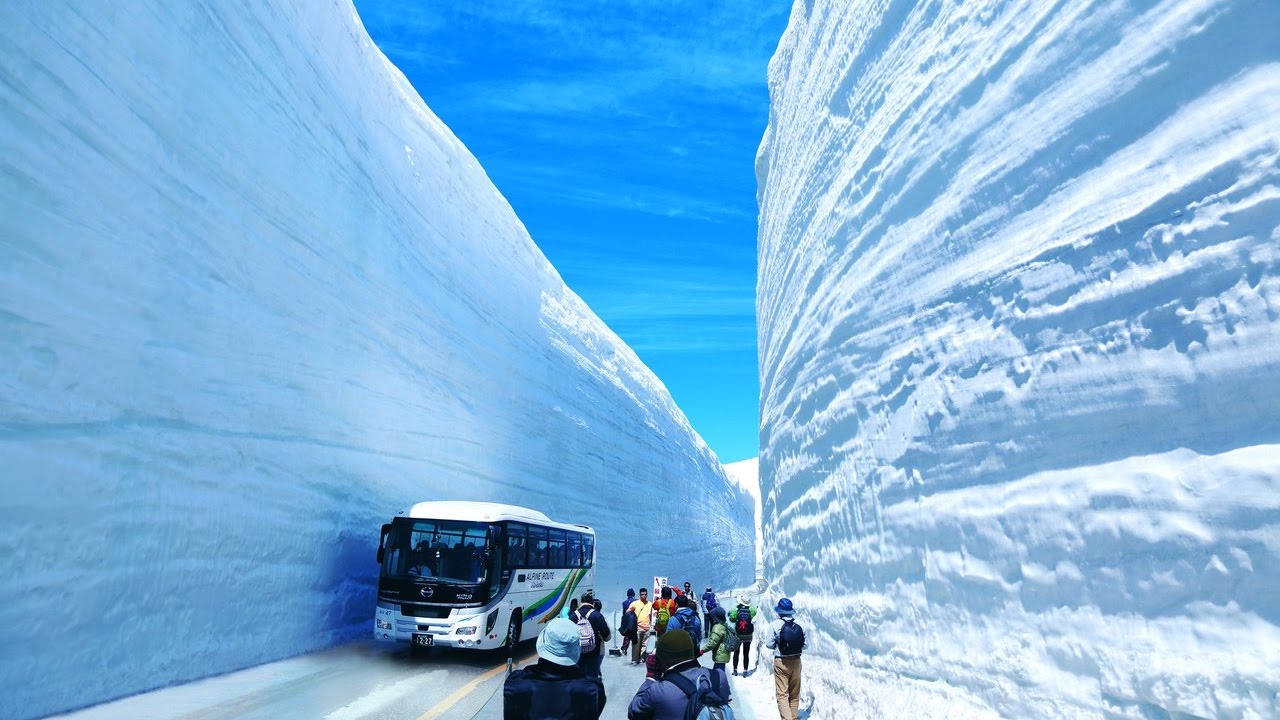 How does that compare to Japan? Japan has developed a reputation for having some of the best powder snow in the world but does it really snow that much in Japan? If we take Hakuba for example, a good season pushes well above 6m of snowfall at base elevation of approx. 700m. As Hakuba rises up to around 3000m on its highest peaks a reflection of snowfall at base elevation isn't always indicative of what's happening at the top of the resorts. A bad season, like the one experienced in 2015/2016, only brought a shade over 3m at town level/base elevation.
If we directly compare the Australian season to the Japanese season it would appear that the Australian bumper season is a terrible one in Japan. The season in Japan also tends to run much longer than Australia, despite an influx of international guests in December through to the end of Feb.
How about access?
For Sydney-siders, a trip down the snowy mountains will take around 6 hours. Time of departure always plays a big part in this as getting out of Sydney can sometimes be half the battle (that and a Macca's stop at Cooma). Most snow-goers opt to drive, giving them greater flexibility and freedom once down in the Snowy's. There are however regular return bus services to Jindabyne and the resorts for those without a vehicle, or the option of flying from Sydney to Cooma and shuttling it onward for the journey to Jindabyne or beyond. For those opting to drive all the way to the mountain without a 4WD, chains are a must as the roads can be icy at times with the prevalence of freeze thaw conditions. Alternatively, for those not willing to tackle the winding roads up to Perisher, one could opt to take the Ski Tube from bollocks flat for an additional fee added to their lift ticket.
Hakuba would be one of the more accessible resort areas from Tokyo. Public transportation in Japan is much more reliable and hassle-free choice for international travellers wishing to make their way to Hakuba. From Tokyo station, a bullet train takes you to Nagano City in about 1.5 hours. From there you can organise a private shuttle or hop on a bus and you'll be in Hakuba in around an hour. For those arriving into Tokyo in the morning, you could be knee deep in powder on the slopes of Happo One that very afternoon. Depending on which way you prefer to travel and what time you arrive into Tokyo there are a myriad of transportation options to get you up to the slopes.
Food and Apres
On the mountain, food prices in Australia are akin to airports: overpriced and not of the greatest quality. The variety is there – you can get anything from salads to kebabs – however what you get for you money can often leave a bad taste in your mouth and if you are paying for a family, a massive hole in your wallet. The après scene on the mountain is fun, with a variety of bars to choose from at most of the mountains. The nightlife in off-resort towns like Jindabyne offer anything from live music to dance beats and there are a number of haunts to play the night away.
The on-mountain restaurants in Japan also leave little to be desired. Your standard fare of curry and rice or a watery bowl of ramen won't exactly tantalise your tastebuds but you won't notice it too much on your back pocket. Step away from the mountain though and Hakuba will really delight. Hakuba is home to an amazing array of Japanese and international cuisine. From dollar savers to fine dining, you can find a feed for even the most discerning of tastebuds. Be warned though as many restaurants as there are in Hakuba the good ones fill quickly and bookings are essential. The après scene, as with most of Japan, isn't great. On the mountain, Hakuba has started to dabble with a few Corona bars popping up on the hill but they still have a long way to go to meet the standards of the Australian hills. The townships of Happo and Echoland however do offer reasonable nightlife options like The Rabbit Hole, Jack's Bar or Mockingbird respectively when your thirst needs satiating.
Culture
A trip down the snow in Australia is just that: a trip down the snow. You can have a great time skiing, tobogganing, making snowmen and having snowball fights but at the end of the day, your holiday is focused solely on the fact that you are there for the snow. And if you are not there for the snow you've been dragged along against your will.
A trip to Japan, for those that are die-hard powder hounds, might focus on the just the same thing: the snow and only the snow. However, a trip to Japan offers you the unique opportunity to experience a country steeped in history and culture. From centuries-old castles like that in Matsumoto to ancient temples in Kyoto; Japan really is something to be experienced. While in Japan you could choose to separate your holiday into buckets like the 'experiential' and 'powder' or choose to escape on day missions from Hakuba and enjoy watching the snow monkeys frolic in the hot onsen baths to which they have for decades. Either way you've certainly got options.
Costs
There are three constants in life: death, taxes and rising lift ticket prices (in Australia anyways). Perhaps one the most defining factors worth considering when planning a ski holiday, is lift tickets. Often the cheaper the lift tickets means you perhaps can add more skiing to your trip.
A day ticket for Thredbo this season will cost $125 per day for an adult and $71 for a child. Falls Creek in Victoria is slightly more at $129 for an adult and $72 for a child. Ticket pricing across Australian alpine resorts is and has always been expensive.
Looking at the comparable cost of lift tickets in Japan and you'll notice this, for Australians, is a real dollar saver when planning an international ski holiday. Lift ticket prices in Japan are reflective of the domestic economy and can seem extremely cheap to Antipodean travellers but are priced comparatively in a competitive market. A adult day ticket at Hakuba's largest resort Happo One will cost you ¥5,200 or around AUD$75*. A ticket at the powder mecca Cortina at the northern end of Hakuba is ¥4,600 per day for an adult or AUD$56*, less than half the price of a day ticket at an Australian resort.
With that said, let's consider some of the costs of a ski holiday to the Australian slopes and comparable costs of a powder holiday to Japan:
While we're not exactly comparing apples-to-apples – a ski holiday in Australia may have significantly different motives and logistical considerations than one to Japan – it is surprising to understand that a 1 week holiday to Japan (including flights) is actually cheaper than a week down the snowy mountains. There are certainly pros and cons on both sides of the coin and if you could afford a holiday both in Australia and Japan then do that, but Japan, by sheer weight of experience takes the cake here. Not only is it cheaper, its deeper. And we'll take that any day of the week.
*At the time of writing (June 2017)
Interested in skiing in Japan?
You can check out a few of our best packages here:
See you on the slopes!