Hakuba Valley – Everything You Need for an Unforgettable Skiing Experience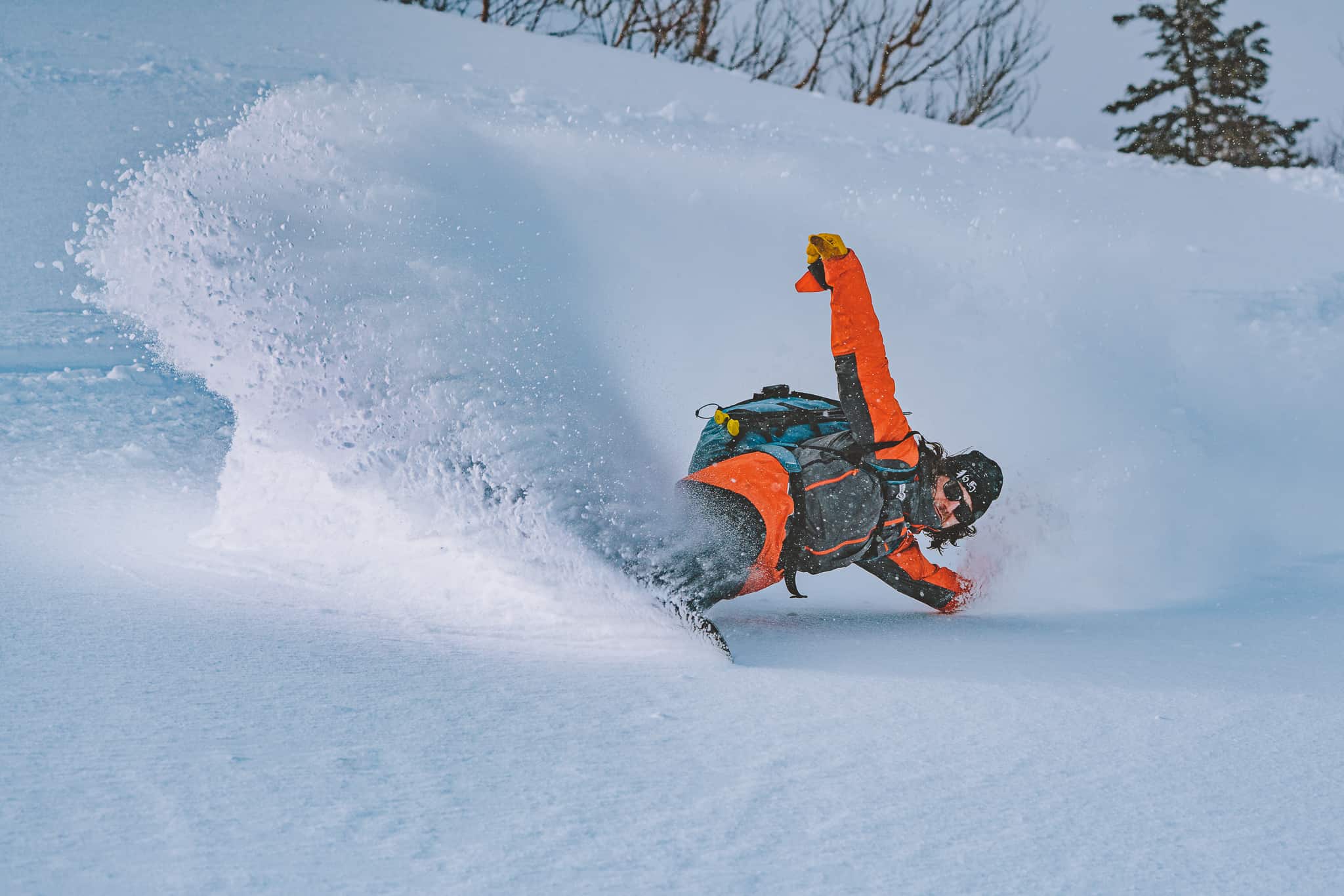 Hakuba Valley averages 11 metres of snow annually. The valley lies in the shadow of the spectacular Northern Alps, some of which reach an altitude of 3,000 metres, providing a spectacular big-mountain backdrop. It is an incredibly beautiful place, distinctly rural Japan with local villages dotted between the rice paddies and small farms.
Hakuba also has a long heritage in Japan's snowsports' culture. The first ski lifts were built in Happo-one resort in 1952 and Hakuba also hosted a number of events during the 1998 Nagano Winter Olympics. These included the men's downhill and Super G at Happo-One resort and the ski jump and Nordic events.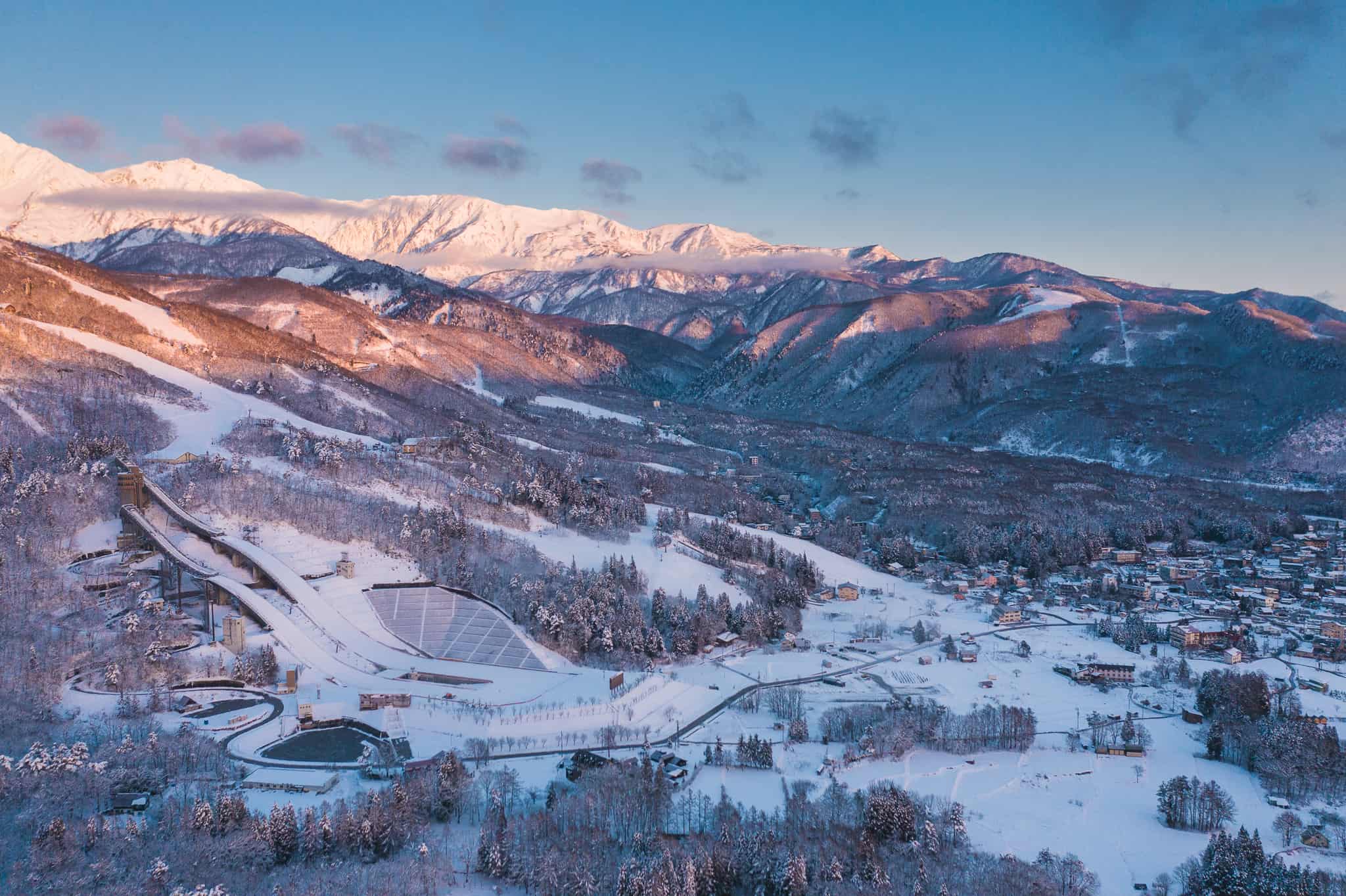 The Resorts
The resorts in Hakuba Valley run from Cortina in the north, to Jiigatake in the south. The others being Norikura Onsen, Tsugaike Kogen, Iwatake, Happo-One, Hakuba 47, Hakuba Goryu, Sanosaka and Kashimayari. The resorts in the valley vary in size and terrain. The smaller ones are suited to beginners and intermediates, while the bigger resorts are higher with more vertical drop and terrain to suit all standards, from beginner to expert.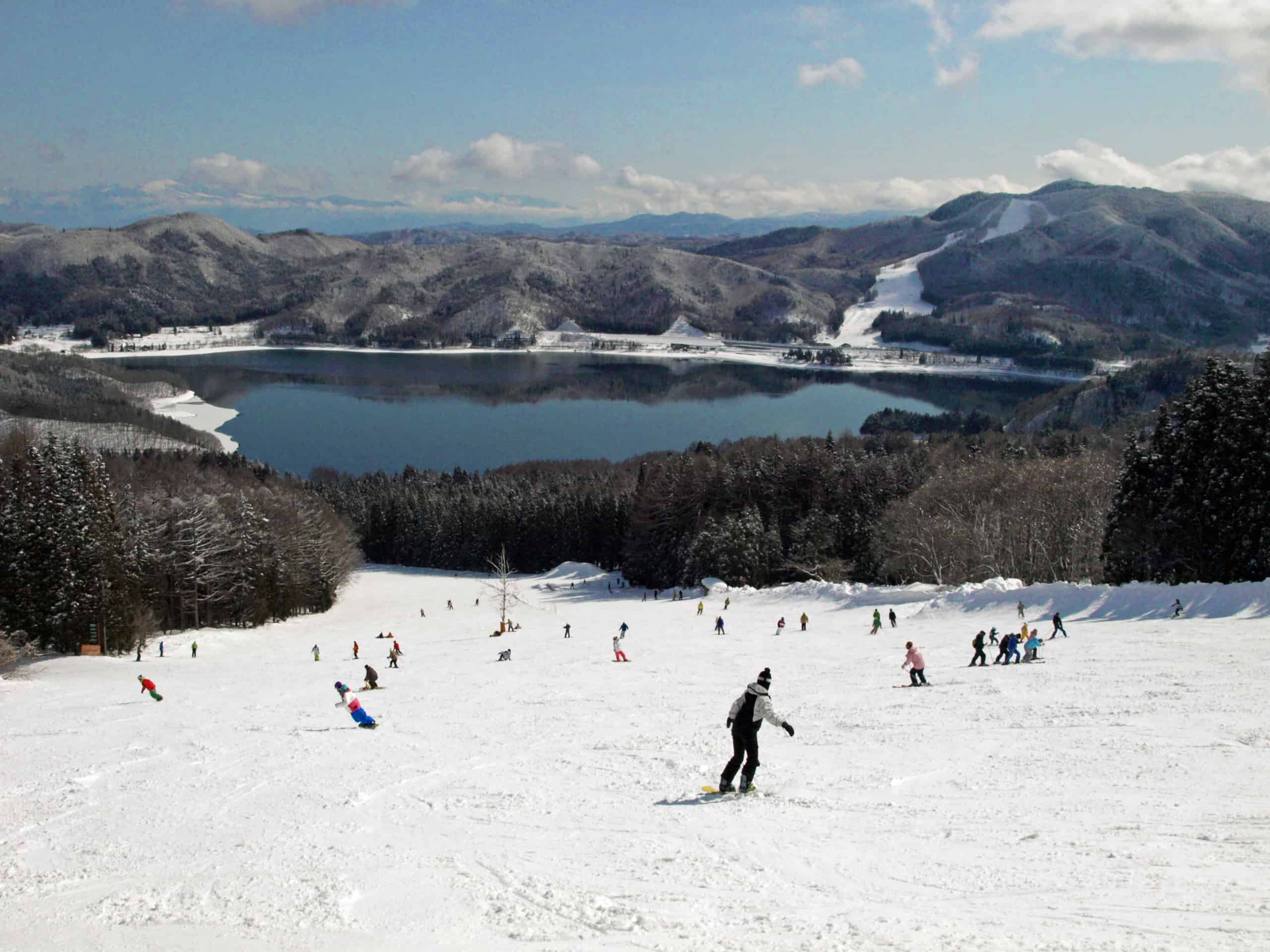 The four major resorts are Cortina, Tsugaike, Happo-one and the interconnected Hakuba 47/Goryu. Each have a mix intermediate runs, off-piste tree-areas, open powder bowls, steep leg-burning groomers and a number of terrain parks.
Tsugiake Kogen
Tsugiake Kogen has a good mix of terrain and the long, gentle, slopes of the lower mountain are perfect for beginners and intermediates. The resort also has a huge terrain park which has been improving every year and is perfect for those looking to progress their freestyle skills.
For advanced skiers and boarders, the upper mountain has some great tree skiing with a number of access gates at the top of the Tsuga No 2 chair. Tsugaike also has a policy of having a special pass to access the gates for its tree-run area. You'll need to do a short info session and then carry a DBD (double black diamond) pass with you.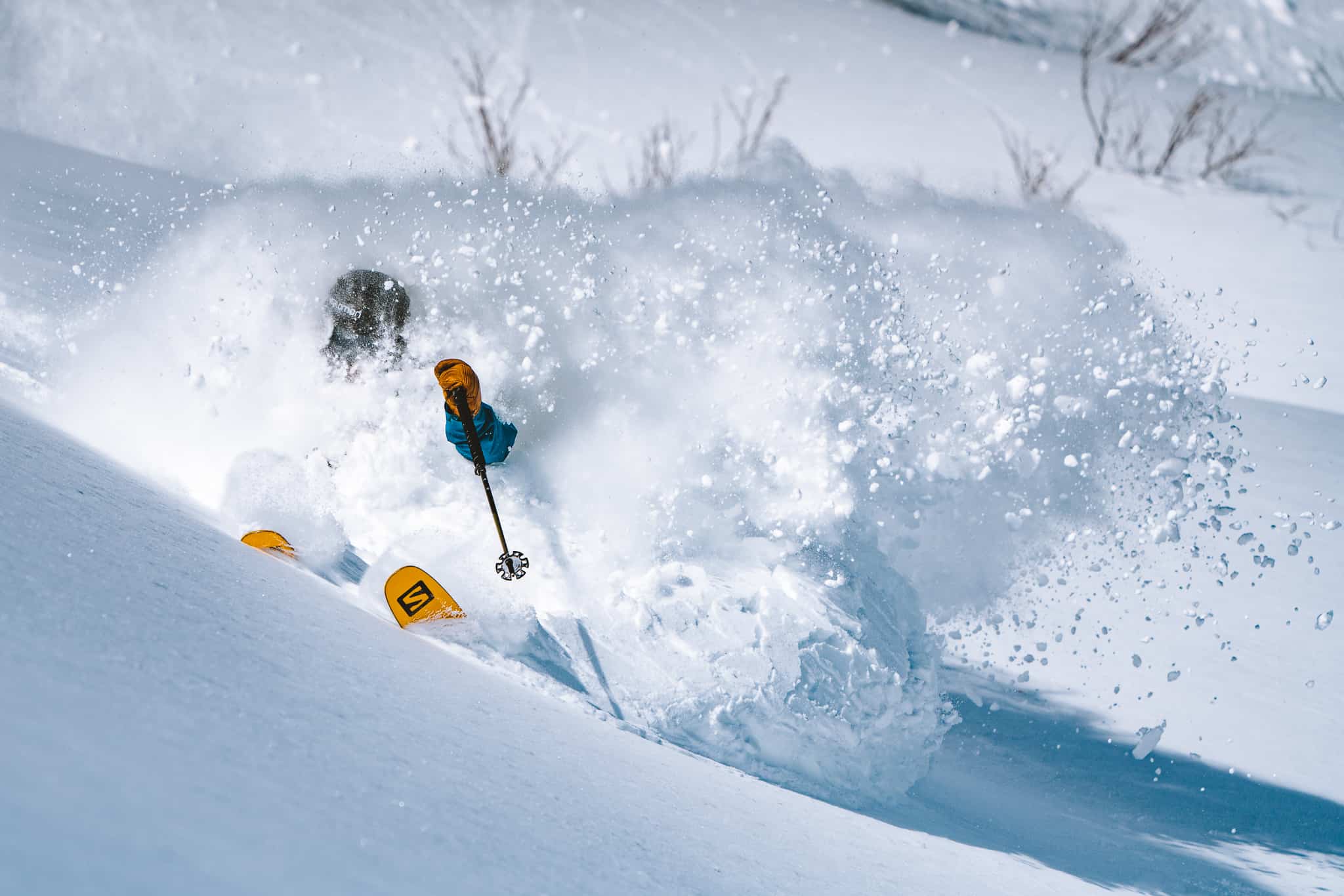 Cortina
Cortina is located north of Hakuba, receives more snow in a storm and is renowned for its dry powder, awesome tree skiing and steeper off-piste terrain. The resort also has a more relaxed attitude to skiing off piste than the other Hakuba Valley resorts, which makes it the go-to on powder days. Rest assured, a deep powder day in Cortina is a day you will not forget. While the area of groomed terrain is relatively small in Cortina, the resort is interlinked with the neighbouring Norikura, which increases your options nicely if you're looking to stay on piste.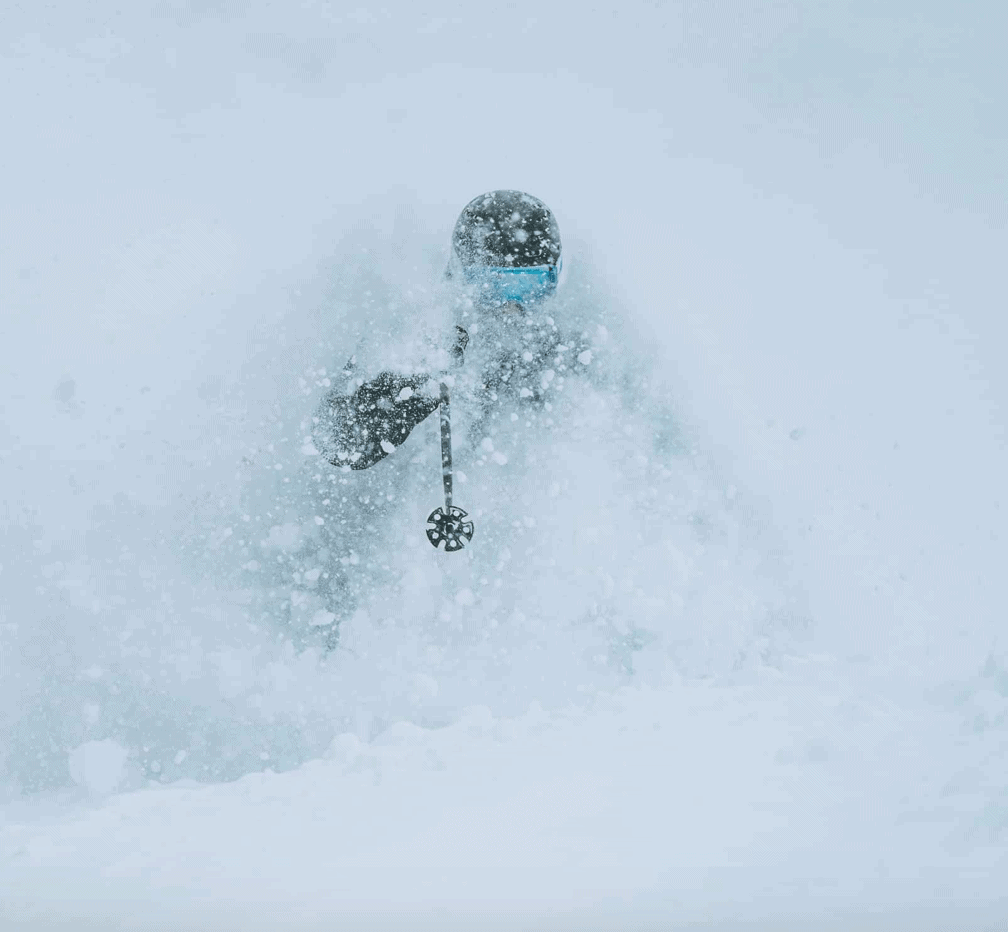 Happo–One
Happo-One (pronounced "On Ay") is the largest and most central resort in the Hakuba Valley, with 220 hectares of skiable terrain. It has a peak elevation of 1,831 metres and with a vertical drop of 1,071 metres it also has the longest and steepest groomed runs. When it is not a pow day, an early morning top-to-bottom run on the perfectly groomed corduroy is a great way to start the day.
Happo also has plenty of intermediate terrain and a large beginners' areas near the Sakka lift. The off-piste options are good with good tree skiing around Skyline and upper Sakka. The gated Omusubi zone is awesome on a powder day.