With so many different ski resorts easily accessed from Myoko, there is no shortage of terrain to explore when out skiing or boarding. But when you're keen to have a rest day there are some great day trips, from snow monkey tours to temple visits to keep you entertained. 
DOWNLOAD MYOKO INSIDER'S GUIDE
Snow Monkeys

A trip to Myoko isn't complete without a visit to the Jigokudani Monkey Park to see monkeys bathing in the natural onsens (hot springs). If you have a car the drive is less than an hour, however if you don't have this luxury then you will need to take public transport.  From Myoko Station you can take the Shinano Kita-shinano local train to Nagano which takes 45 mins, from here you can take the bus from bus stop no.3 which is approx 40 mins. 

If you are not in a hurry we would suggest a visit to the nearby Korakukan Ryokan for your own onsen experience.

Zenkoji Temple

One of Japan's most significant temples, housing the first ever Buddhist statue to be brought into Japan. However don't expect to see it as it is not on display, even the replica is only shown once every six years. Similar to the Snow Monkeys you will need to make your way to Nagano Station where you can then take a short bus ride or a 30 minute walk.

Snowmobile Tour

Maki Snowmobile Tours offer an adrenaline filled day in the surrounding areas of Myoko, with fantastic local guides. They also offer snowboarding and snowmobile tours for those looking for a backcountry experience.

Nagano Day Trip

A day trip to Nagano is a great option from Myoko. You can get here by taking the train from Myoko Kogen to Nagano Station. Things to do here include; a visit to RoundOne which consists of floors and floors of games and activities, shopping at the many second hand and vintage stores, a visit to the Kids Ninja Village and Togakure Ninpo Museum, a trip to Yoshinoya Sake Brewery or a visit to the MEFA Don Quijote, a multi level shopping centre with every weird and wacky thing you can think of. You can find out more in our Guide To Nagano here.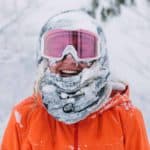 HAVE ANY QUESTIONS? Speak to one of our ski travel specialists today!
GET A QUOTE