The Free Ride World Tour will come to Hakuba for a second straight year. Happo-One will be the first of 5 stops in the tour championship series and will feature huge names like Travis Rice.
Happo Fire Festival (Feb 22nd)
The annual Happo Fire Festival will be held on February 22nd and will feature torch wielding ski performances, bonfires, raffles, and lots of FREE sake. This is a great way to take in some Japanese culture during your ski holiday.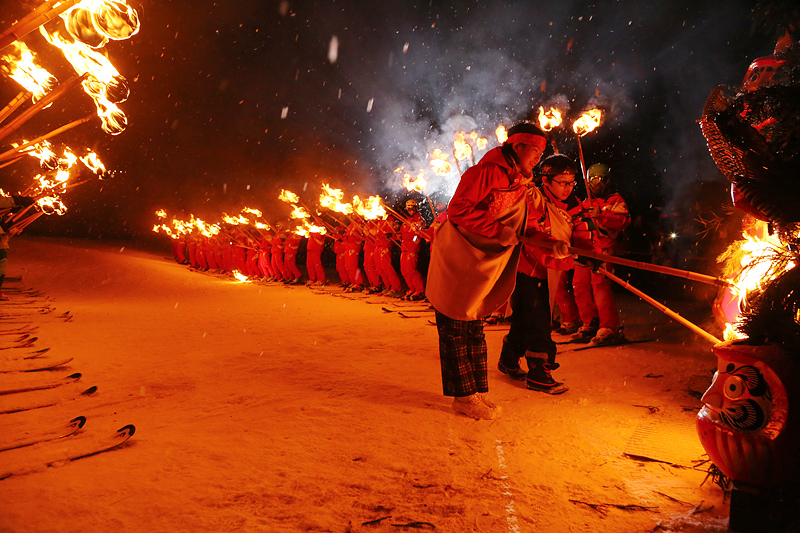 Blizzard To Open Across From Happo Gondala
The newest entry to the Hakuba bar and restaurant scene, Blizzard boasts one of the only wood-fire pizza ovens in the Hakuba Valley. More importantly, the person manning the oven is Paolo Coluccio, the former national champion of Italy's most prestigious pizza making competition. Sitting directly across from the Happo Gondola, Blizzard will be a great place to chill out with tasty pizza after a day on the slopes. It will serve breakfast starting at 7am and will remain open late after dinner for those looking to enjoy Hakuba well into the evening.
Corona Escape Terrace