Kanazawa Castle

Kanazawa Castle has evolved into an architectural symbol of Japan since 1583 when General Maeda Toshiie was given control over the Kaga Province. The Maeda's prospered over the next 3 centuries, completing numerous buildings which have since burnt down and been re-built.  Local volunteers offer daily tours and it is recommended to join a tour to get the full history of the castle grounds.

Kenroku-en Garden

Located across from the Kanazawa Castle, the gardens were once part of the private residence of the Maeda family. Opened to the public in 1874, the garden spans 25 acres and features a variety of flowering trees and plants, the oldest fountain in Japan, a teahouse, waterfalls, ponds with Koi and strolling pathways and bridges. The best time to visit is the Spring or Autumn but still worth checking out in the Winter months.

Nagamachi Samurai District

Once home to the samurai and their families, this area of Kanazawa has been well preserved, allowing an insight into their lives. You can wander the windy cobblestone streets, taking in the canals, earthen walls, bukeyashiki (houses) and gardens. The Nomura Samurai House has been beautifully restored to its former glory and is now open to the public as a museum. 

Gold Leaf Tradition

The traditional production of gold leaf is known as kinpaku, and it has a long history in Kanazawa. Dating back to Maeda's rule, he ordered the Kaga clan to produce gold and silver leaf. Today approximately 99% of Japan's gold leaf is produced in Kanazawa. The process requires skilled artisans to hammer the leaf between special protective paper until it is so thin, at just one thousandth of a millimetre. There are a number of companies in Kanazawa which allow you to decorate your own gold leaf souvenir.

Tea Ceremony

The traditional practice of Japanese tea ceremony, or Chado is still performed in Kanazawa. The tea ceremony has a rich history and the ceremonial preparation is more about the hospitality from your host than just drinking tea. There are many tea houses which allow you to take part in the ceremony and enjoy the purest of green teas. 

Higashi Chaya District

Also known as the Geisha district, this beautifully preserved area was established in 1820 as an entertainment district for the wealthy. The Chaya, (or teahouse) entertained guests with geisha performances, traditional music and drinking. These days most Chaya have been converted to restaurants and craft stores, however some remain open to the public. There are other areas in Kanazawa where you will find geisha houses but Higashi Chaya is the most well known.

Omicho Ichiba Market

A lively fresh food market in the heart of town, selling an array of goods from seafood to confectionery. Even if you are not wanting to purchase any goods, it is well worth a look for it's unique products and friendly atmosphere. It is best to go around lunch time when the markets are buzzing with activity and you can try one of the popular rice bowls topped with fresh Kanazawa seafood.

21st Century Museum of Contemporary Art

Not something you would expect to see in a city so rich in tradition and culture but the 21st Century Museum is hugely popular. It displays works from contemporary artists from Japan and around the world as well as offering spaces for local artists, kids workshops and library spaces. The most popular exhibit is Leandro Erlich's Swimming Pool.

Katamachi

Known to be the oldest shopping street in Japan and the first 'union' of storekeepers to work for each other's interests. Katamachi includes a variety of shops, restaurants and cafes and bars opening late into the evening. Definitely well worth checking out.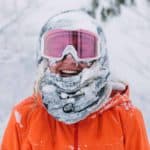 HAVE ANY QUESTIONS? Speak to one of our ski travel specialists today!
GET A QUOTE