Japan Freeride Tours
2024 Japan Powder Tours
Unforgettable weeks to Myoko, Nozawa, & Shiga Kogen!
ENQUIRE NOW
Back after popular demand! The well sought after Japan Powder Tour Weeks!
3 Weeks of amazing new memories, chasing that famous Japow, experiencing the beautiful Japanese culture and hospitality while enjoying the delicious cuisine.
During the 3 weeks explore the many resorts around Myoko , visit the stunning ski town of Nozawa Onsen in week 2, and explore the large interconnected resort of Shiga Kogen for the final week!
You can join as many as you like and start your experience any week.
* Discount available when joining multiple weeks.
Myoko Powder Tour

Jan 20 - Jan 27, 2024

JAN 20 - Jan 27, 2023 .
Myoko, one of the snowiest places on earth averaging 14+ meters of snow! Let our guides show you around our favourite powder stashes. Our Mountainwatch bus will shuttle you between resorts.

Myoko

=

Myoko + Nozawa

=

Myoko + Nozawa + Shiga Kogen

=

Nozawa Onsen Powder Tour

Jan 27 - Feb 03, 2024

JAN 27 - FEB 03, 2023
After Myoko the tour heads to Nozawa Onsen, a beautiful traditional Japanese ski town filled with history, culture, onsens and some of the best powder riding you'll ever do!

Nozawa

=

Nozawa + Shiga Kogen

=

Shiga Kogen Powder Tour

Feb 03 - Feb 10, 2023

FEB 03 - FEB 10, 2024
Week 3 out of Shiga Kogen, One of Asia's largest interconnected resorts. Our guides show you around their favourite powder stashes while explore the many different areas that make this resort so great.
ENQUIRE NOW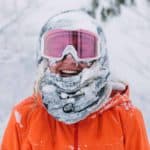 HAVE ANY QUESTIONS? Speak to one of our ski travel specialists today!
GET A QUOTE