Why You Need To Visit Niseko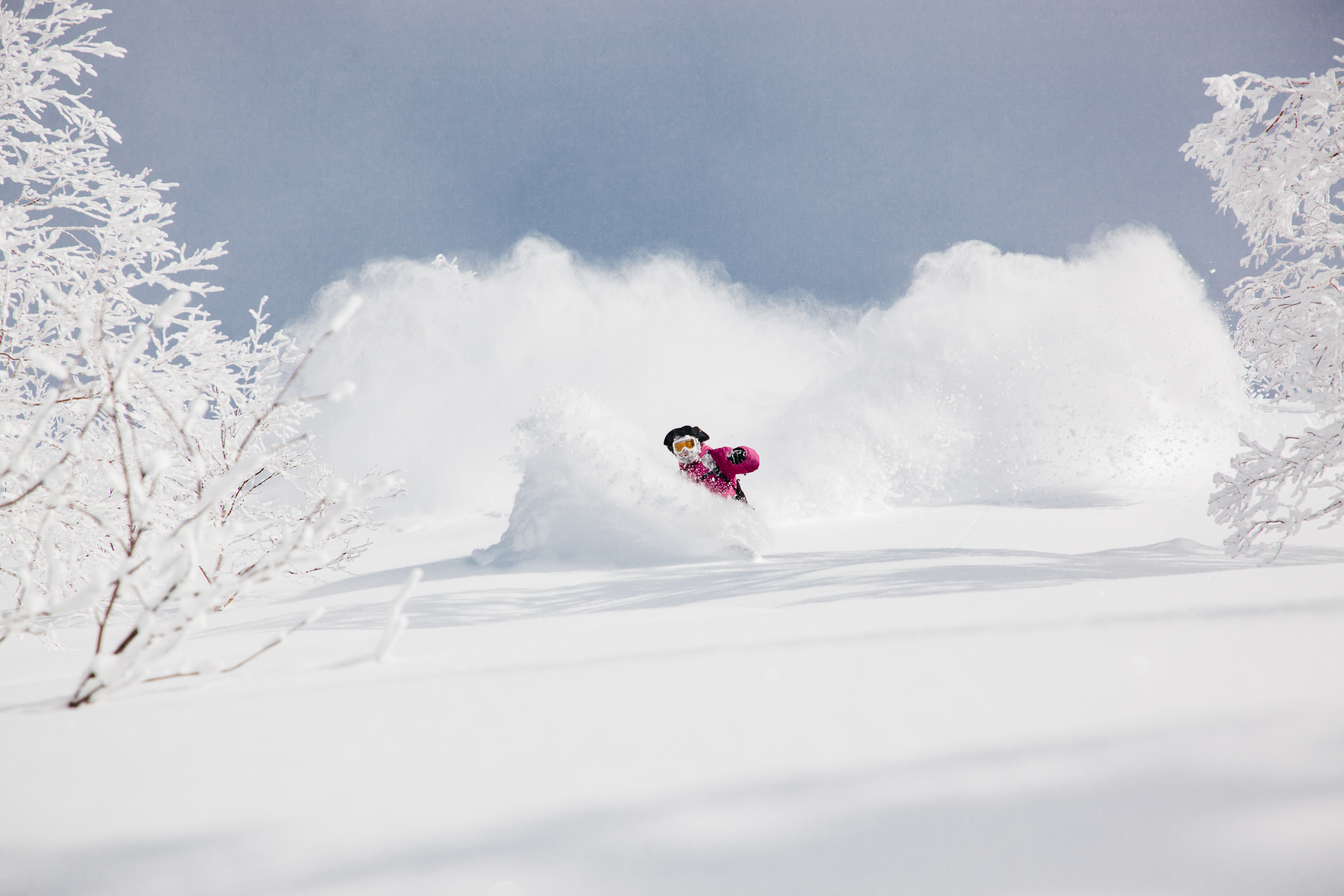 Niseko – Worth The Hype?… Most Definitely Yes!
Matt Wiseman 
Niseko undeniably receives a great deal of attention in the snow world. Attention from professional athletes. Attention from powder punters. Attention from Australian's. And attention from Ullr and Skadi the God and Goddess of snow, or rather their Japanese version 'Kuraokami' who sees fit to drop an average of 15m of snow on the once quaint Japanese ski resort, turned global powder powerhouse. 
Here are a few things to keep in mind when travelling or considering a trip to Niseko, arguably one of the snowiest places on earth!
How Much Snow Is There Really?
A lot. Like I mentioned, Niseko can expect an average of 15m of snowfall in a season. And exceptional years can yield closer to 18-19m. Over the season just gone (2017/18) total accumulation was in the range of 17.6m at the top and 15.2m at the base of Hirafu.
In fact, late November and December recorded more snow than any other season in recent memory, with colossal back to back daily snowfalls (and visitors few and far between).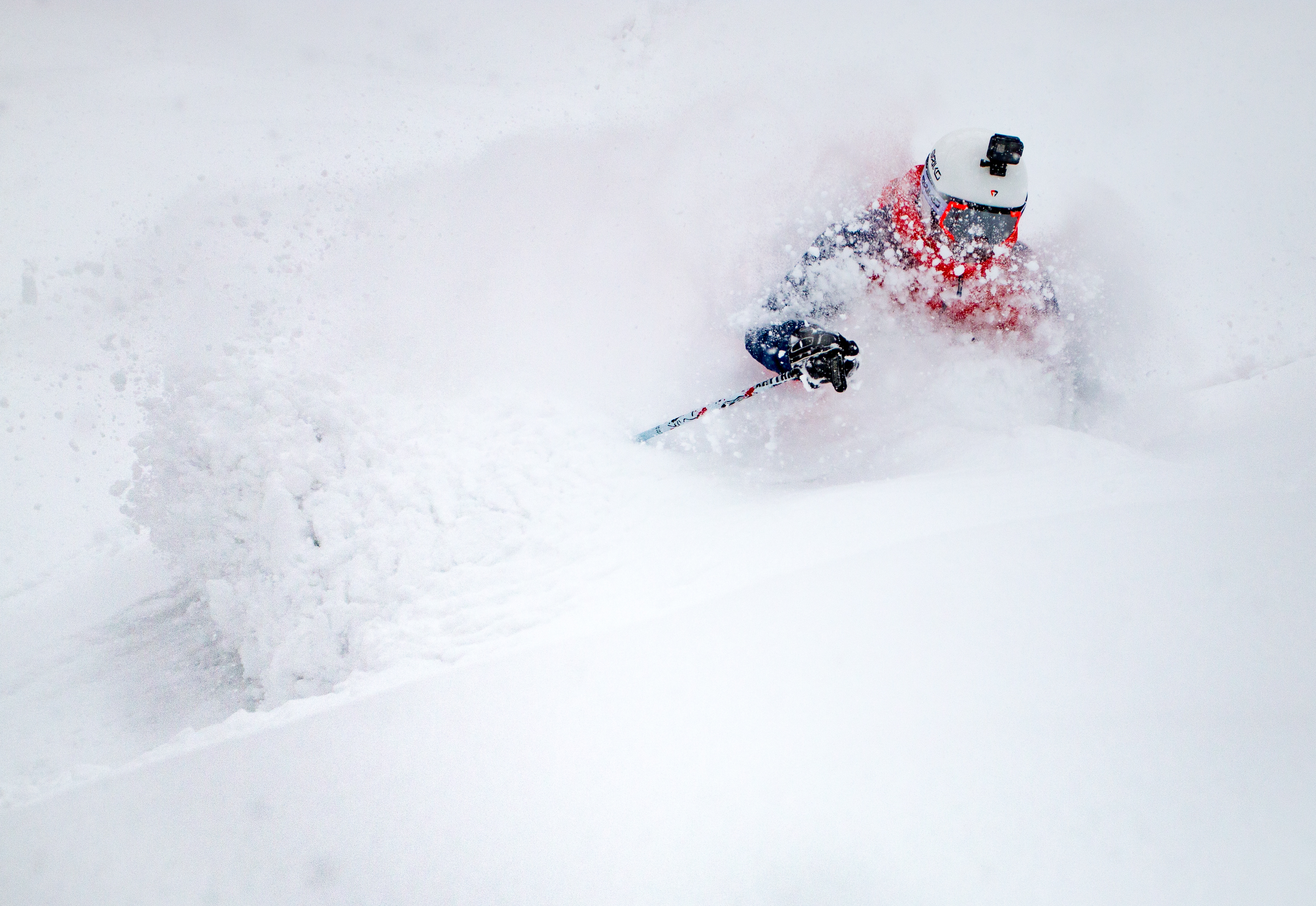 Perhaps it's the frequency in which the snow falls that sets it a cut above other reigning international resorts. Sure resorts in Europe and North America can invest in snowmaking, greater infrastructure and facilities but it's impossible to manufacture the sheer amount of snow seen in Niseko, without the likes of 'Kuraokami' well and truly on your side. For example, in January over the last five years, it has snowed an average of 24 days. Whilst this year, the joy we dubbed 'Deepcember' saw snow 27 out of a possible 30 days.
If we really want to listen to the statistics, arguably the perfect time to go is January 12. Why? Because it's snowed on this day everyday for the past five years straight.
The fact Japanuary looks like a snow globe in a toy shop (i.e. shaken a lot), is well documented. After 55cm fell on the 31st of January this year I personally saw a snowboarder actually wearing a snorkel at the top of the Annupuri Gondola…
However, February is something of an unsung hero in Niseko, perhaps it's because you can't make a rhyming snowbased portmanteau with it – Febsnowary? Snowfallebruary? Nisebruary? – because it's certainly not for lack of snow. For 10 days in the middle of February it snowed double digits everyday, (averaging 22cm).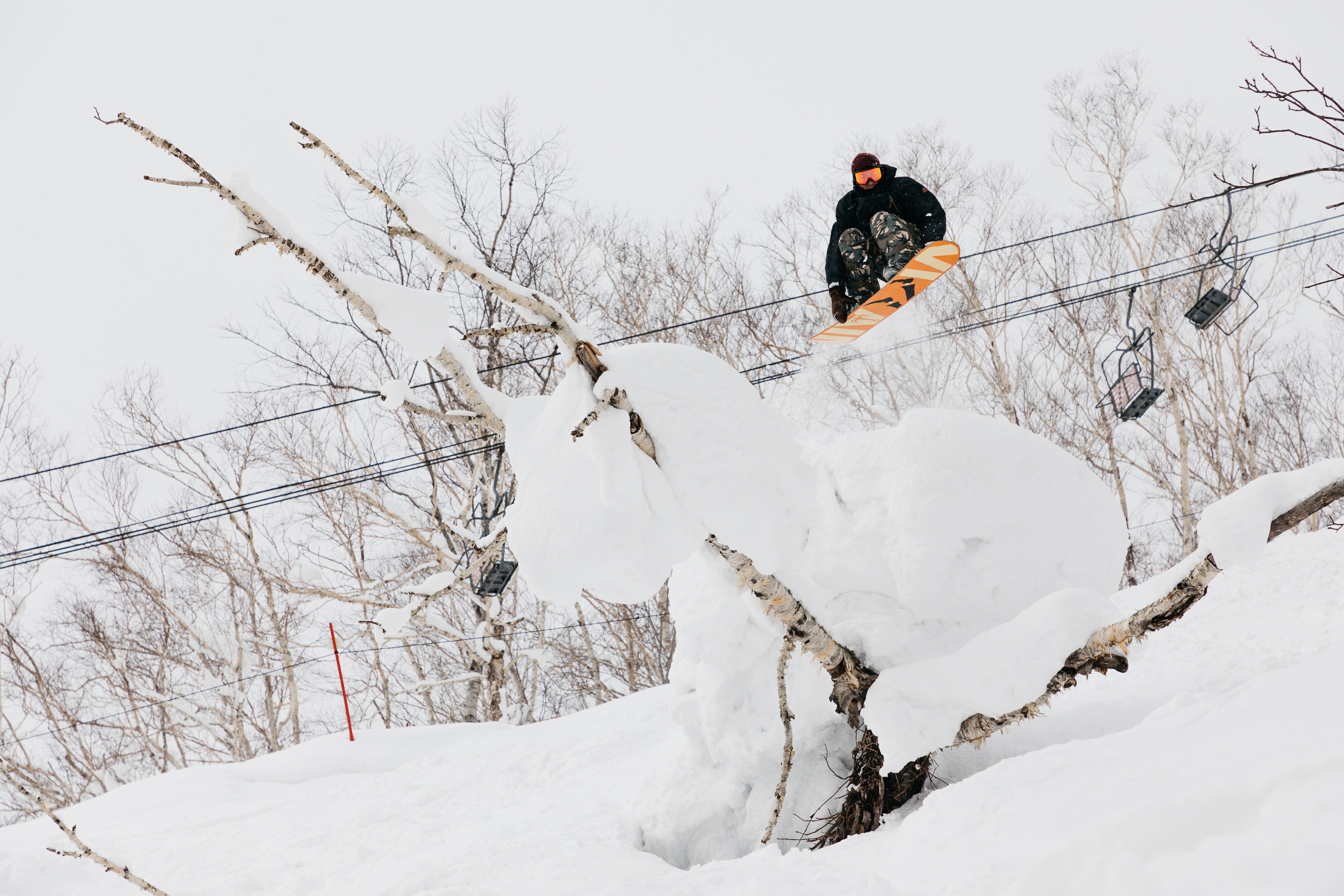 How Many Australians Are There?
Also a lot. There's no denying plenty of Aussies make the trip north to escape the Australian Summer heat, so much so that Non-Australian colleagues of mine took to calling Niseko, 'Australia North' or 'The coldest place in Australia'.
Obviously this was all in jest, and the reason that many Aussies make the pilgrimage is because put bluntly it's worth it. Just have another read of the snow figures above if you're not convinced.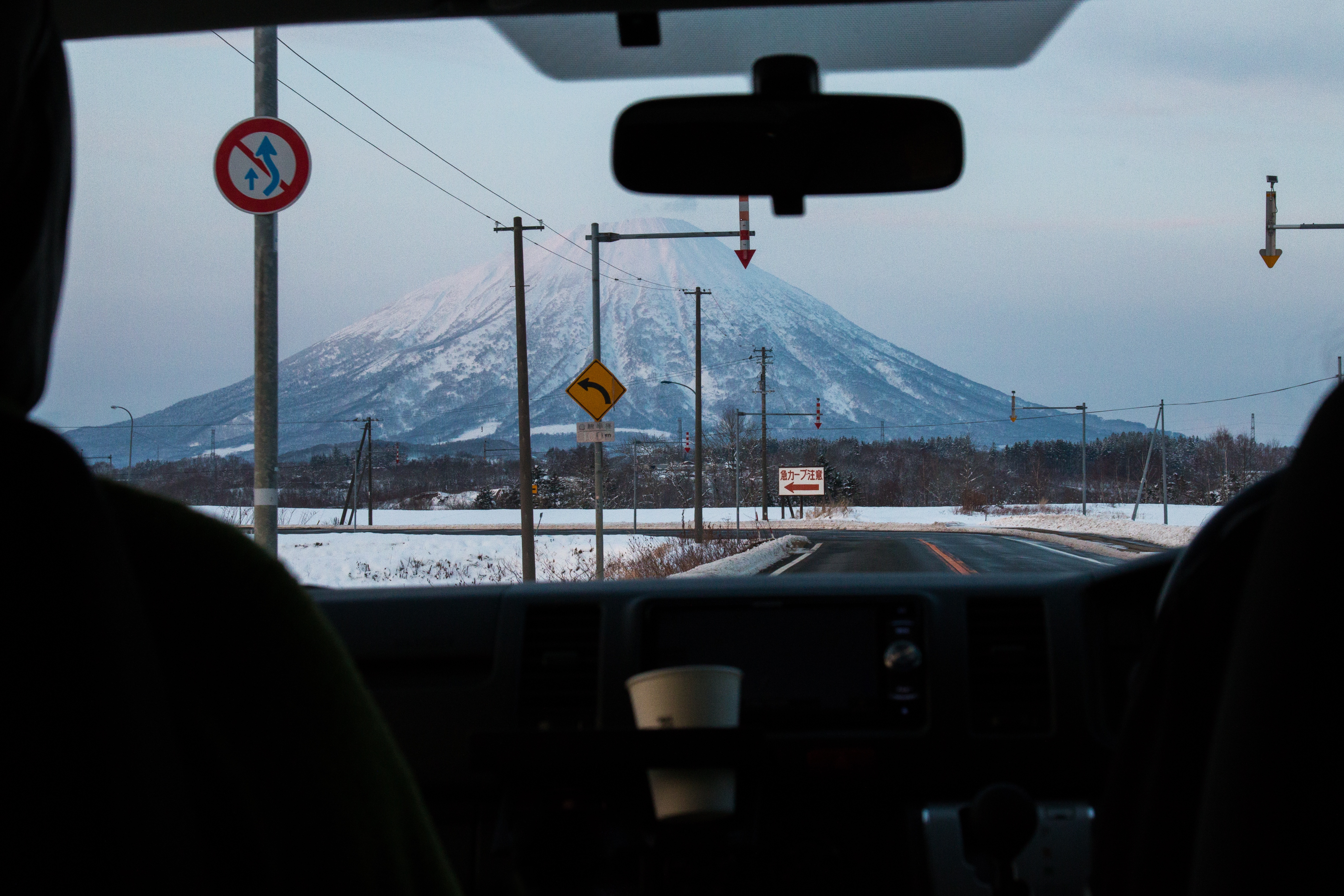 Aussies have also understandably worked out that Japan is a far easier destination to get to – an 11 odd hour flight, and insignificant two hour time difference (going off AEST) – than say the likes of Canada's Whistler Blackcomb (another notoriously Australian ski resort). I've spent a season at both and dare I say Niseko snow is also far superior and more reliable. 
Can I Still Enjoy An Authentic Japanese Experience And Powder?
In before the argument regarding Niseko's lack of Japanese culture, let me just say you get out of an international trip exactly what you put in. Sure the Japanese culture isn't as in your face and dominant as some other resorts and villages, but that's not to say it doesn't exist at all.
There are a plethora of local Japanese restaurants within Hirafu and lower Hirafu, meaning you really don't have to eat that burger or pizza if you don't want to. Whilst slightly further afield the Japanese experience couldn't be more real. I lived in Kutchan for the duration of the season, some 15-20 minutes drive from Hirafu Village at the base of the resort, and could wander the streets for an hour without seeing another 'gaijin' (foreigner).
You'll be pleased to know a number of accommodation providers will be so kind as to deliver you to places like Kutchan for dinner and pick you up again. However, renting your own car is a solid choice. Not only does it open you up to experience a number of local towns, but with it you also have access to a number of nearby resorts within an hours drive that typically see  less traffic than Niseko – For example, Rusutsu, Kiroro, Kokusai and Moiwa.
With your own vehicle, a day off the slopes and a trip to the coast is also within reach. Visit the fishing town of Otaru, where you'll find the best sushi train i've ever experienced and an almost too authentic seafood market.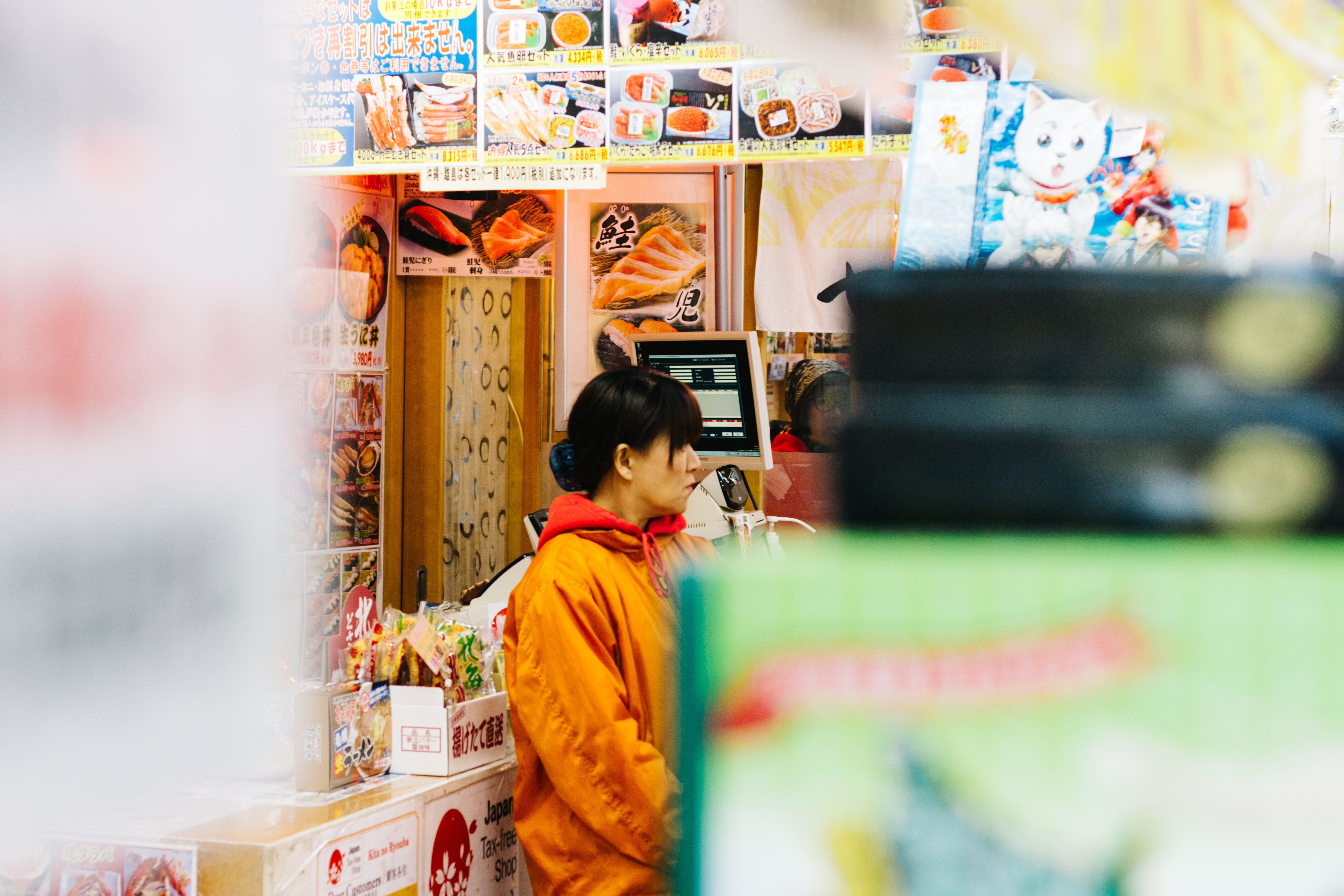 Getting Into The Sidecountry/Backcountry
If the in bounds 887ha resort of Niseko United which connects technically individual resorts; Hanazono, Grand Hirafu, Niseko Village and Annupuri aren't enough, Niseko boasts one of the most efficient sidecountry skiing and boarding experiences around. 
Skirting the fringes of the four resorts are the so-called 'gates', that permit access to the sidecountry when avalanche conditions permit. Skiers and boarders can choose from 11 unique gates that present perhaps the most exciting terrain and snow on the mountain. It's important to respect the Niseko Rules in regards to these gates and be aware that leaving through them means leaving the ski resort. To this end, it is strongly recommended that you educate yourself in proper backcountry safety by taking a course such as the AST1. You must only exit the gates equipped with an avalanche beacon, shovel and probe, plus the knowledge of how to use them and additionally be across the daily avalanche report. If you are less, or even not at all experienced in this form of skiing, hire a guide and you may yet ski an untracked line from the 1308m Annupuri peak.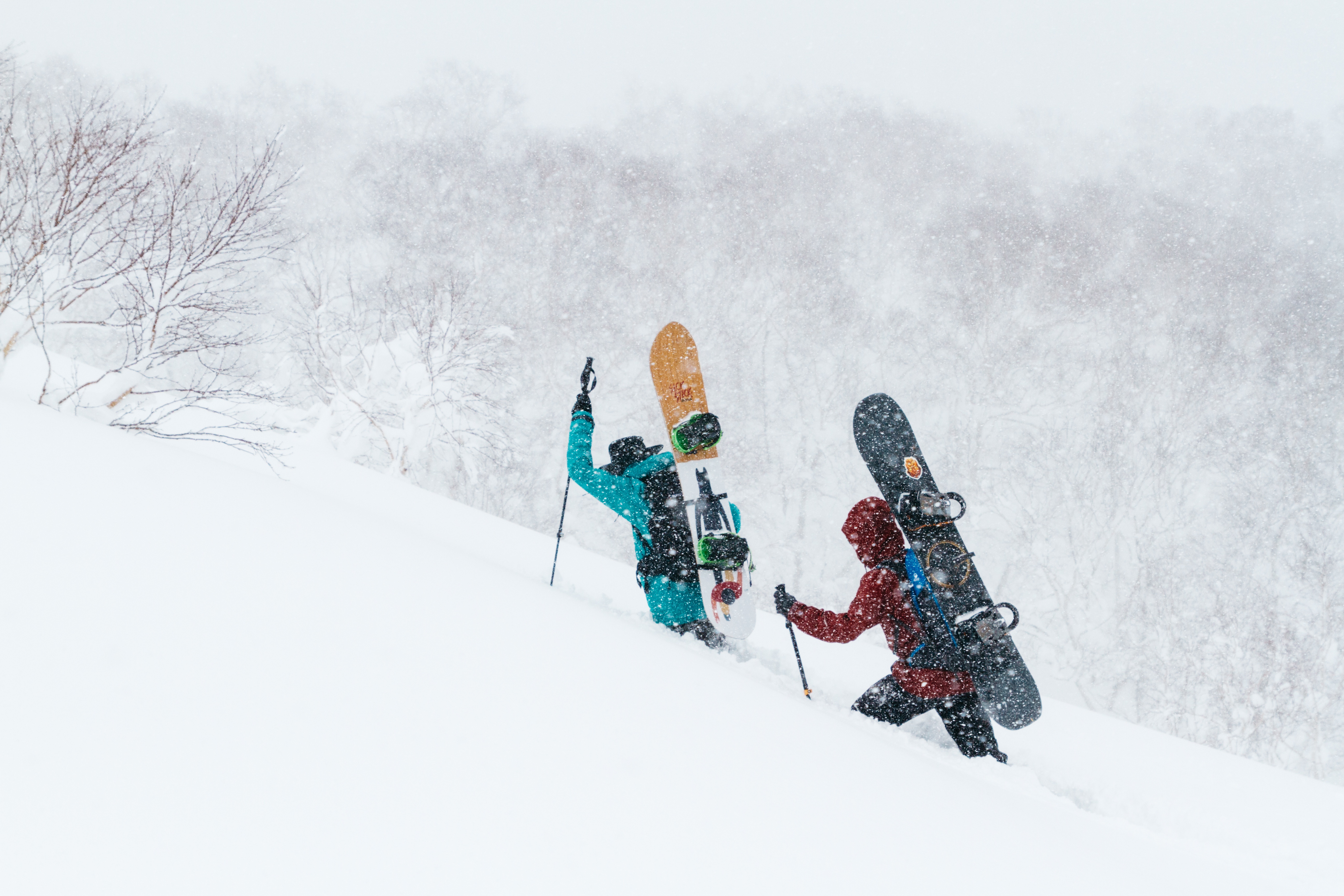 The Land Of The Rising Sun Is Not So Sunny – But Fun Can Even Be Had After Dark
Night Skiing in Niseko is quite possibly some of the best in the world, where else can you rip powder, of quantities we in Australia can only dream of, under floodlights with only a few of your mates?
Visibility can also be surprisingly better at night as the floodlights have the effect of cutting through any snow or fog to illuminate bumps and shadows.
 If you're game to take your night skiing a step further, bring a head torch and you'll be able to reach some seriously enthralling tree skiing that's not sufficiently lit by the resorts floodlights alone (this isn't a bad thing as you'll have this zone to yourself).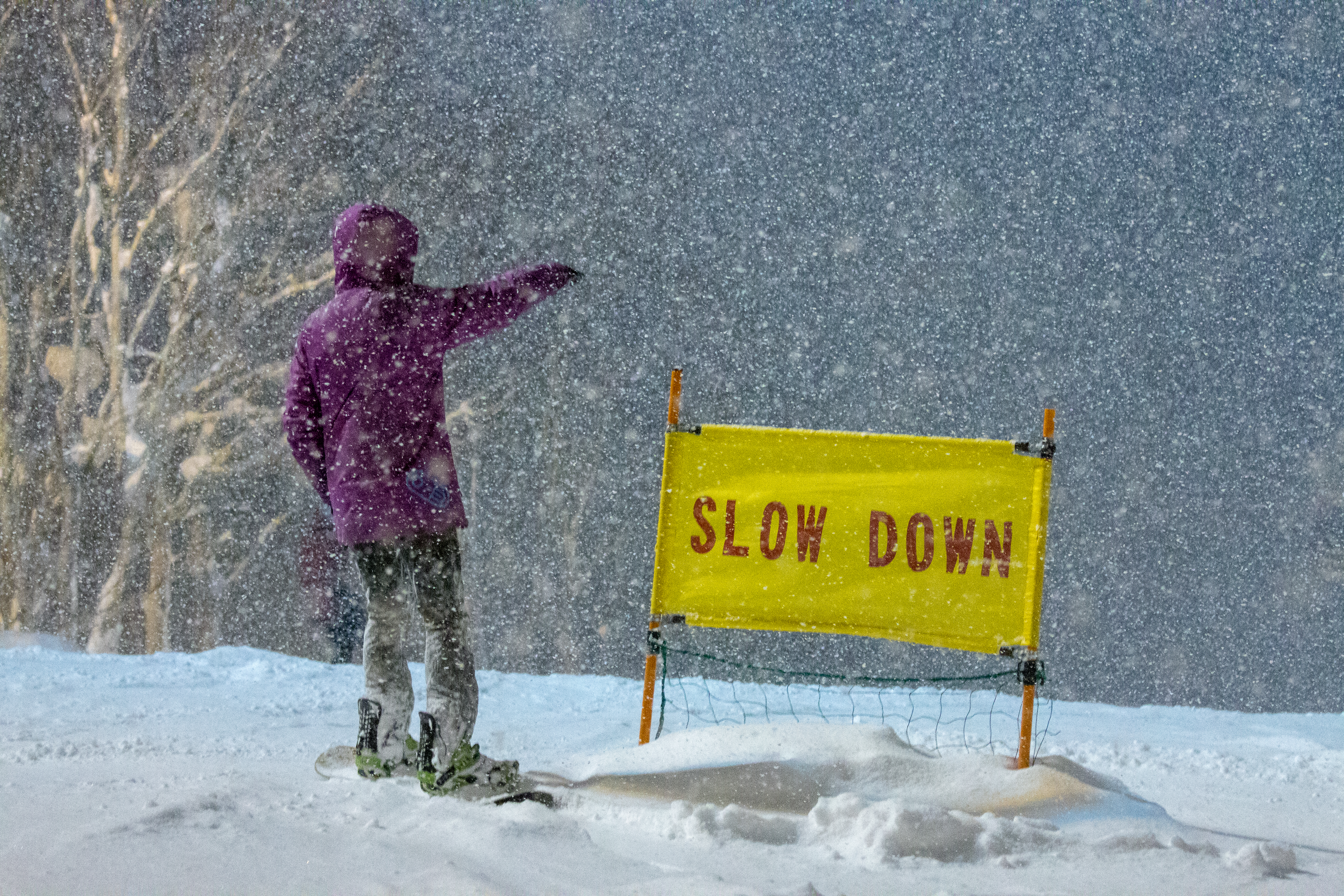 Convinced Niseko could be for you? Then click here to see our latest packages or here to make an enquiry for a quote.