Iwate Prefecture – One of Japan's Lesser-Known Regions
Japan's ski resorts are incredible, but they're by no means a secret.For those of us who plan trips based on big grey clouds and expected precipitation, Niseko and Hakuba are most definitely on the radar. A little lesser-known is the prefecture of Iwate in the northern part of Honshu, which holds its own when it comes to heavy snowfall, affordable lift tickets and high-altitude charm.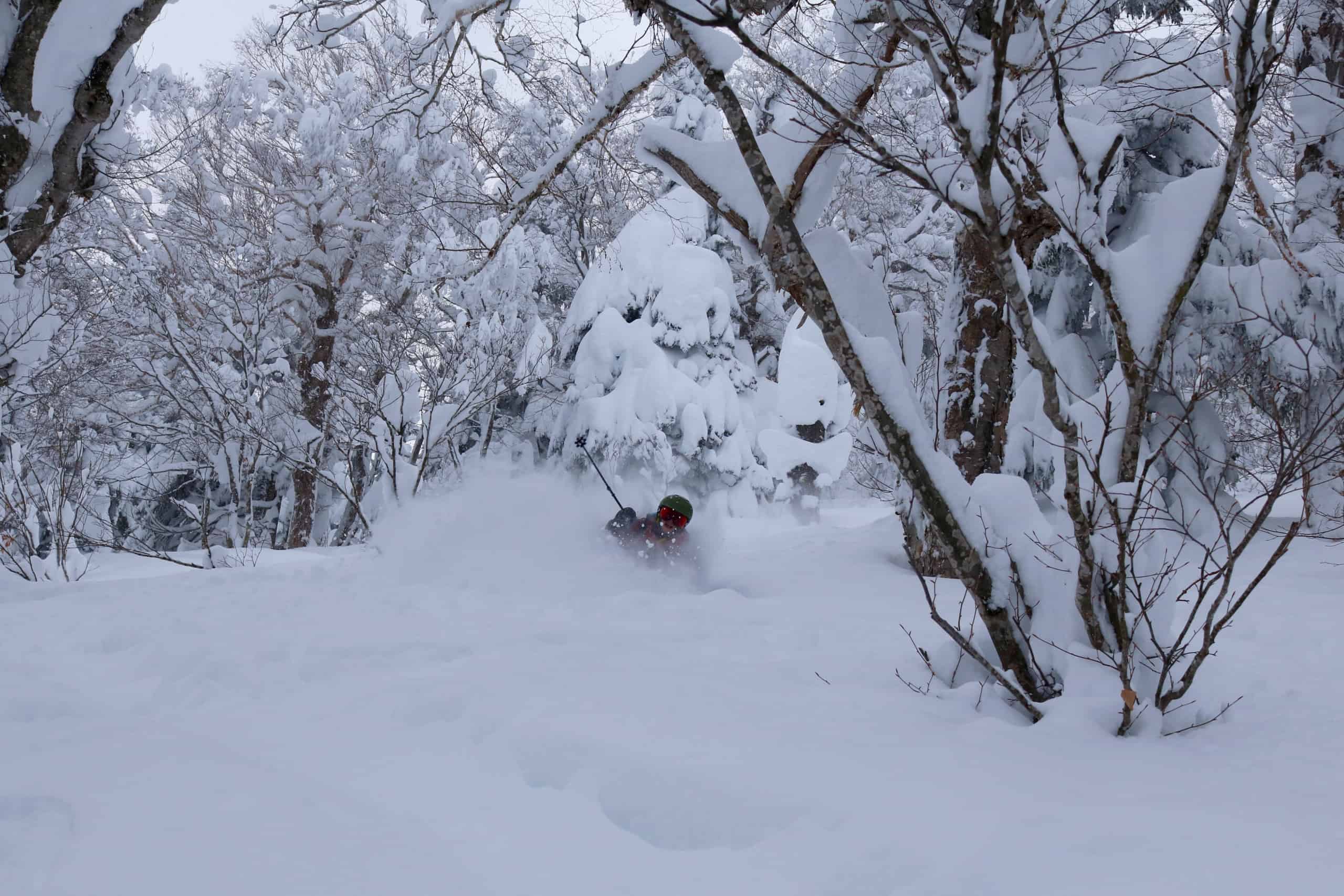 Although the beginning of the 2020 season was notoriously lacklustre for snowfall, things started to turn around in early February, with big dumps across many of the Japanese resorts. I was fortunate to be in Iwate in time for the abundance fresh snow, along with the pristine hot springs (onsens), traditional cuisine and even a bit of ice fishing. The infamous Japanese powder was phenomenal and there wasn't a lift line in sight. So you're looking for the next destination for an off-the-tourist-trail Japanese snow trip, read on. If you like the sound of Iwate and would like to experience it for yourself then  contact us to arrange a quote.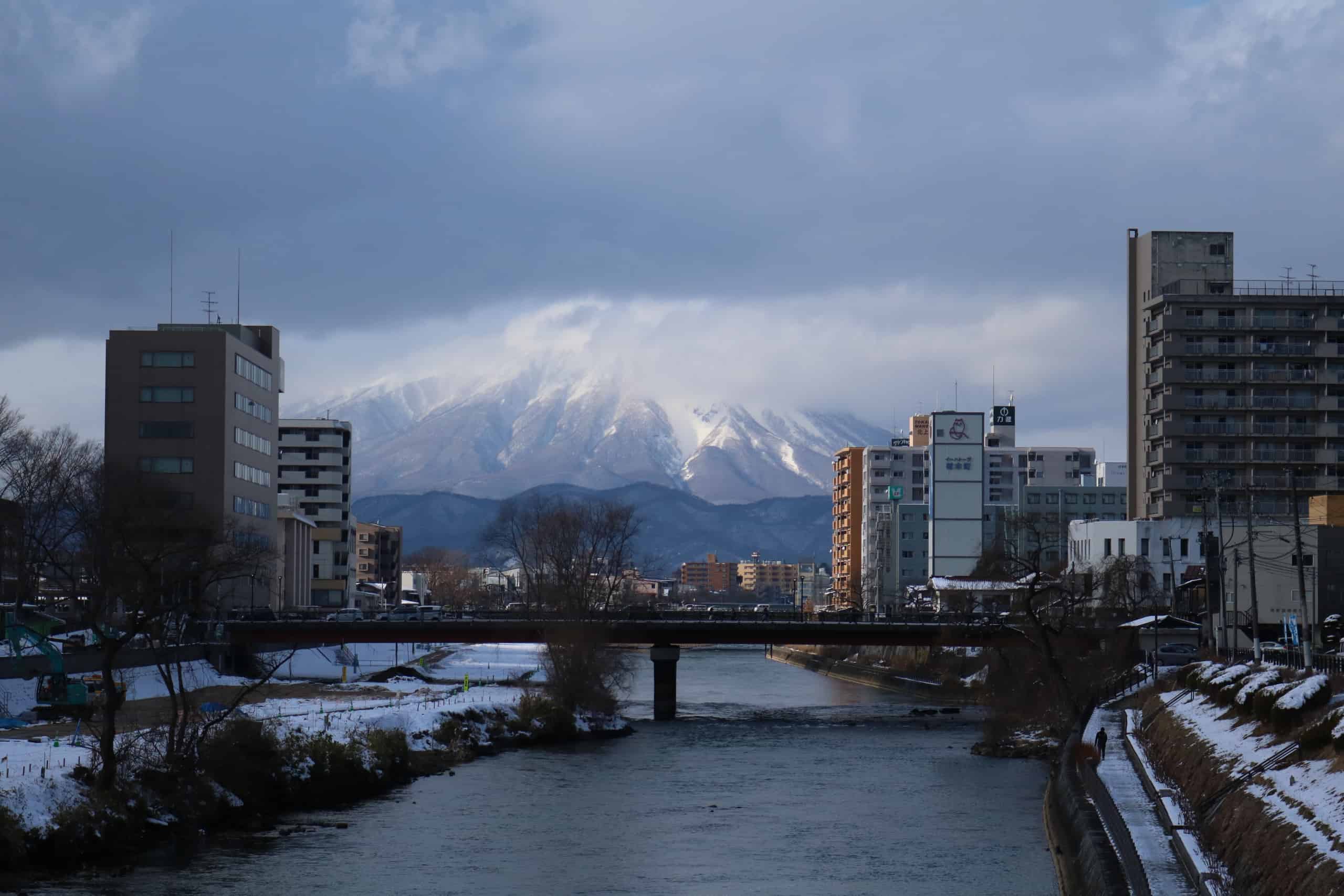 The Mountains
From Iwate's capital, Morioka City, a handful of ski areas are within striking distance, including Appi Kogen, Geto Kogen and Shizukuishi. With their faded pastel paint jobs and formal Japanese-hospitality, the ski resorts in Iwate tend to have a bit of a retro vibe, but coupled with the insane snow quality, non-existent lift lines and reasonable pricing, it's all part of the Iwate charm.  
Appi Kogen is the most well-known and popular of the lot, offering some epic tree runs and pockets of fairly steep side country, along with a terrain park, beginner runs and an array of resort facilities. Appi simultaneously manages to be a well-serviced family resort and a place for serious skiers and snowboarders. Just about all the terrain can be accessed from a single gondola, which makes it super easy to get around the mountain. The Hotel Appi Grand is replete with a pool, multiple onsens, restaurants and even tennis courts, as well as a top-notch breakfast buffet. As far as Iwate resorts go, Appi is one of the biggest and the most developed, making it worthy of a multiple-day visit.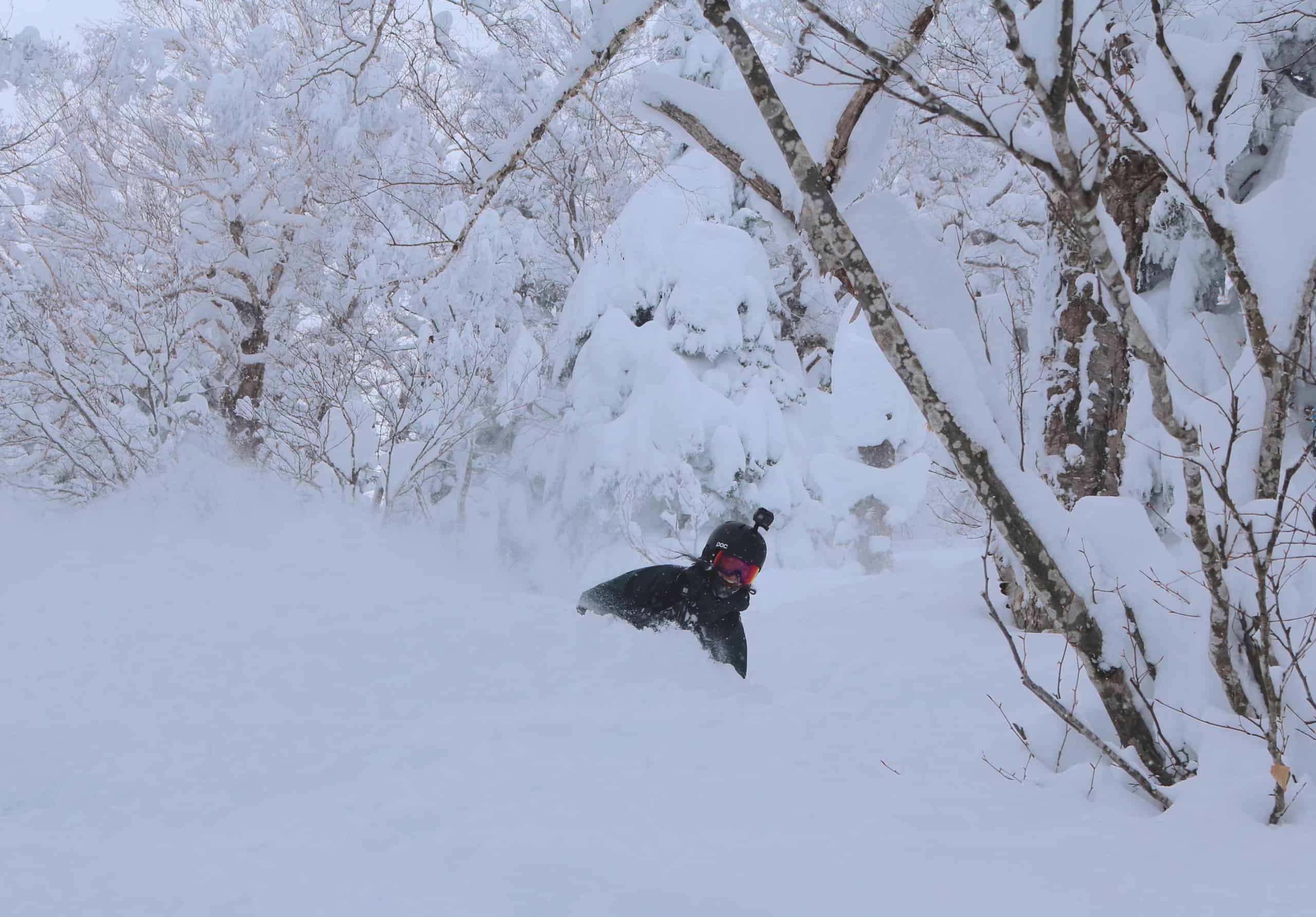 Geto Kogen brands itself as the "King of Snow" and has been known to set records for the highest snowfall in Japan at certain times. During the 2018 season for example, Geto copped over 20 metres of accumulated snow. Due to its position in a narrow corridor between two mountain ranges, the powder blows in and builds up in its front bowl, which, again, is accessed by a single gondola, though its total area is a bit smaller than Appi. While there's not a huge amount of terrain and the cat-track up top is a bit flat for snowboarders, the spacious tree lines and snowfall make it well worth a visit for a day or two. Geto is 72-kilometres from Morioka, or about an hour and twenty minutes by car, which gives it the distinct feel of a local's mountain.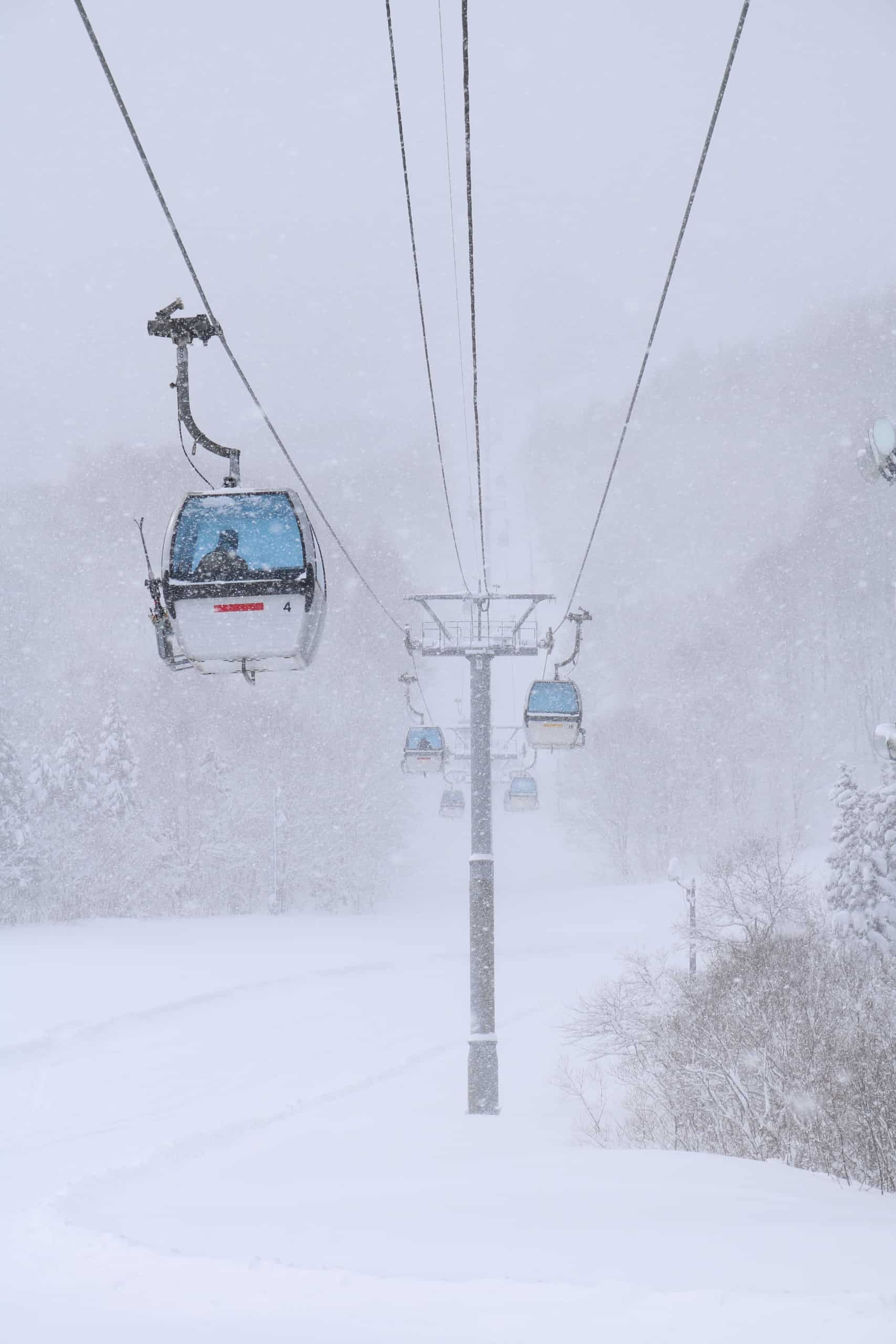 At 65 hectares, Shizukuishi is a smaller ski area that almost feels like it could be the set of a Wes Anderson film. There's no village, just a large Prince Hotel at the foot of the mountain that services just about all the visitors, though it's certainly not crowded. Apparently Shizukuishi hosted the 1993 World Alpine Ski Championships but it now feels distinctly off the tourist trail. While a lot of the terrain is more on the beginner to intermediate side of the spectrum, the resort offers daily cat-skiing runs from sunrise onwards, which is an awesome way to start a powder day.  
For those looking to go deeper into Iwate's less-travelled ski areas, Hachimantai Shimokura Resort, Amihari Onsen and Iwate Kogen are all within striking distance and worth exploring.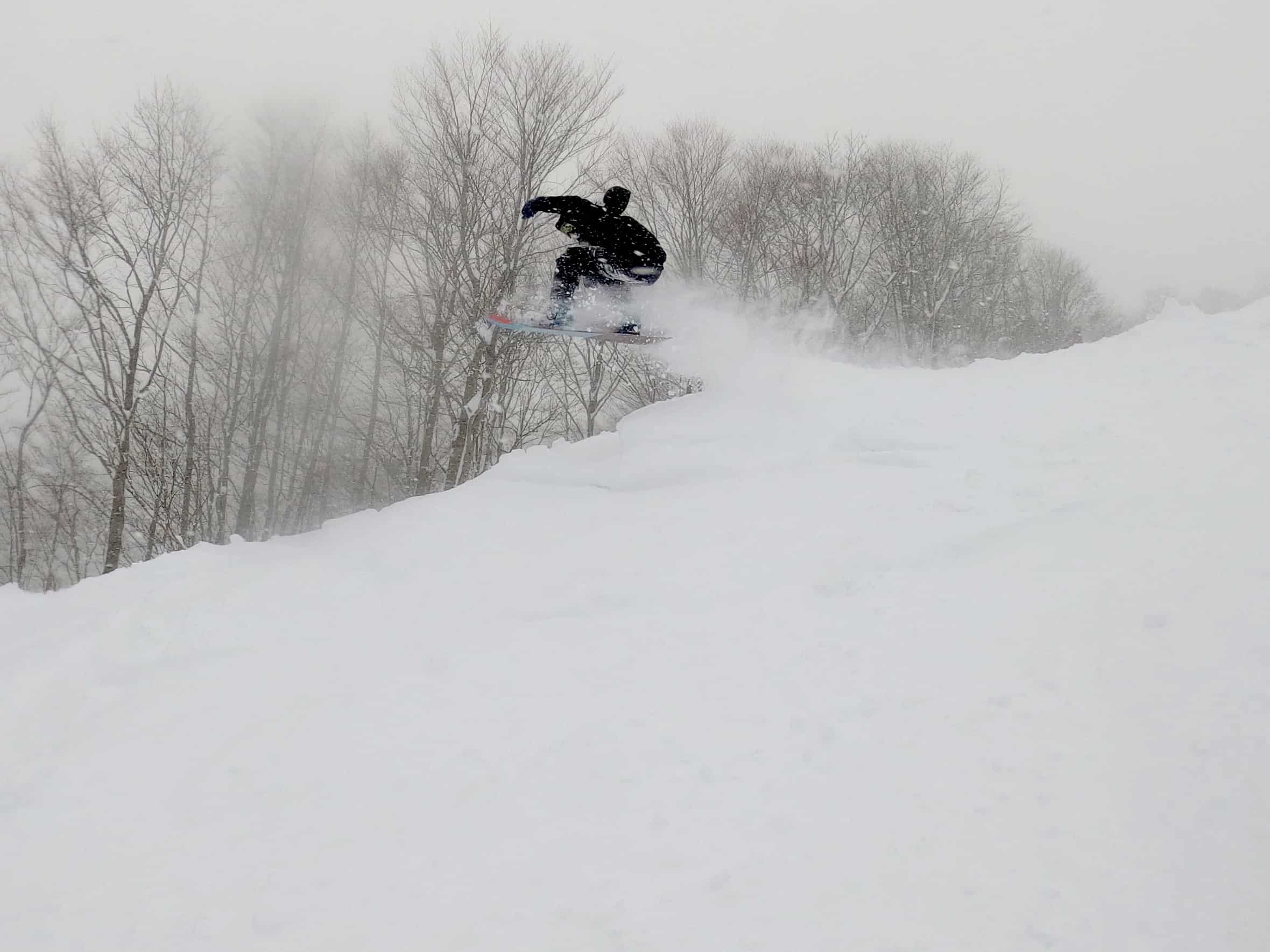 Onsens
After a full day of leg-burning tree runs through waist-deep freshies, there's nothing better than soaking your muscles in an outdoor hot water spring overlooking a mountain range. Thankfully, Japanese ski resorts are almost always equipped with onsens, which are the traditional bathhouses that have been used in Japan for hundreds of years. Scores of picturesque hot springs are dotted around Iwate, but the one at Shizukuishi is particularly memorable for its view overlooking a snow-flanked pond full of koi fish.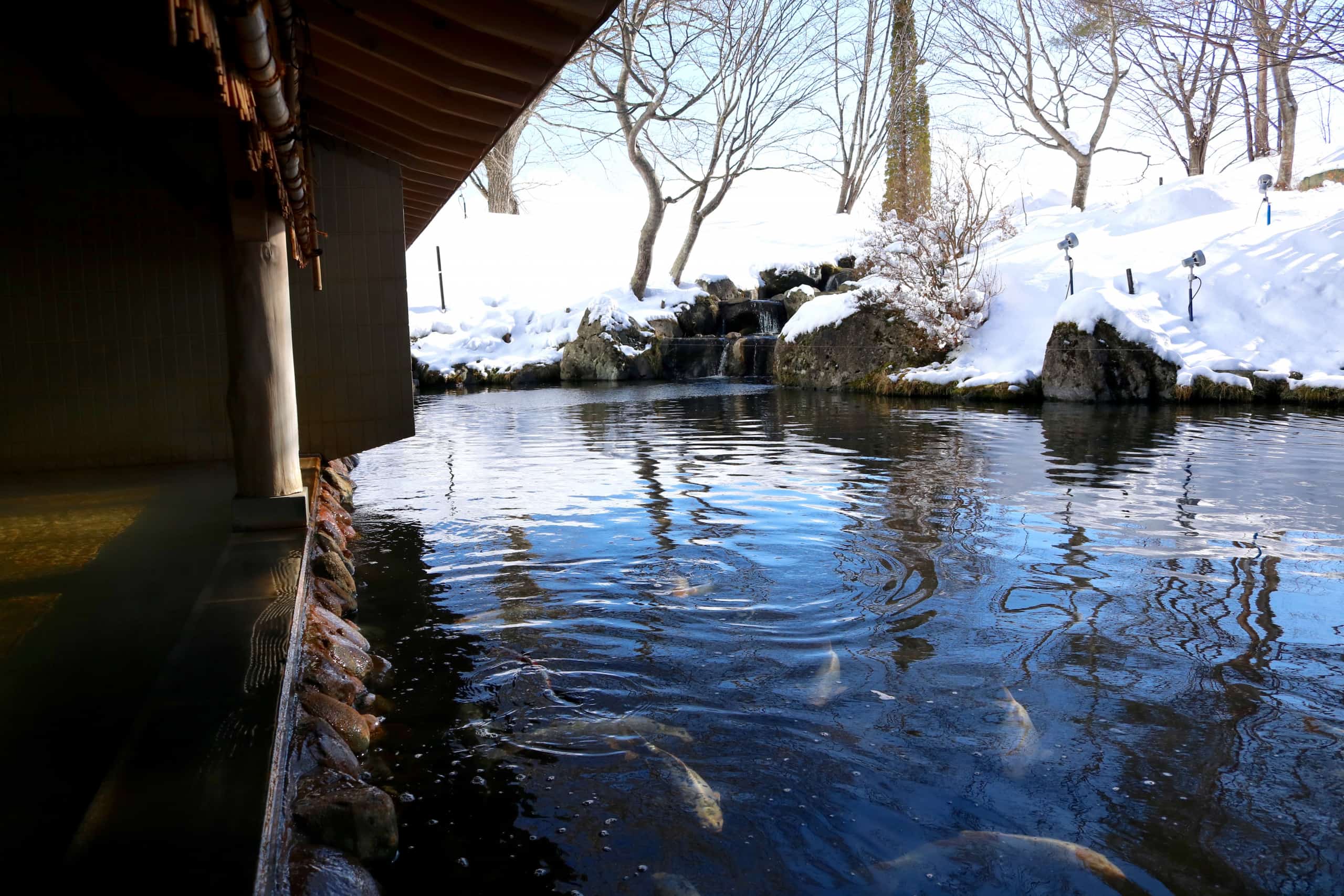 For the uninitiated, there is a certain etiquette to onsens that it pays well to remember. First and foremost, go naked – boardies or bikinis are not permitted. Some onsens provide modesty towels to cover your bits, if you're that way inclined, but nudity is the norm. Men and women are separated so be careful to note which onsen you enter – this information may or may not be signposted in English, but if you're unsure, just ask. It's also customary to wash before entering the baths and at the entrance you'll find an area with stools and shower stations where everyone thoroughly scrubs down. Tattoos can present problems at onsens, since in Japan they are still associated with the Yakuza and other gangs, but as tourism in Japan swells, onsens are slowly becoming more tolerant of inked up foreigners.   
Getting Around
The Tohoku Shinkansen (bullet train) runs between Tokyo and Iwate's capital, Morioka City. From there it's easy enough to rent a car with snow tyres and Google-Maps your way to Appi, Geto, Shizukuishi and the other local mountains on your radar. Alternatively, buses and trains run from Morioka station out to the major ski areas, though they can be slightly more complicated to navigate if your Japanese is minimal. Appi, Geto and Shizukuishi all have ski in, ski out accommodation at surprisingly affordable prices, so once you're out there it's as easy as getting into the nearest gondola.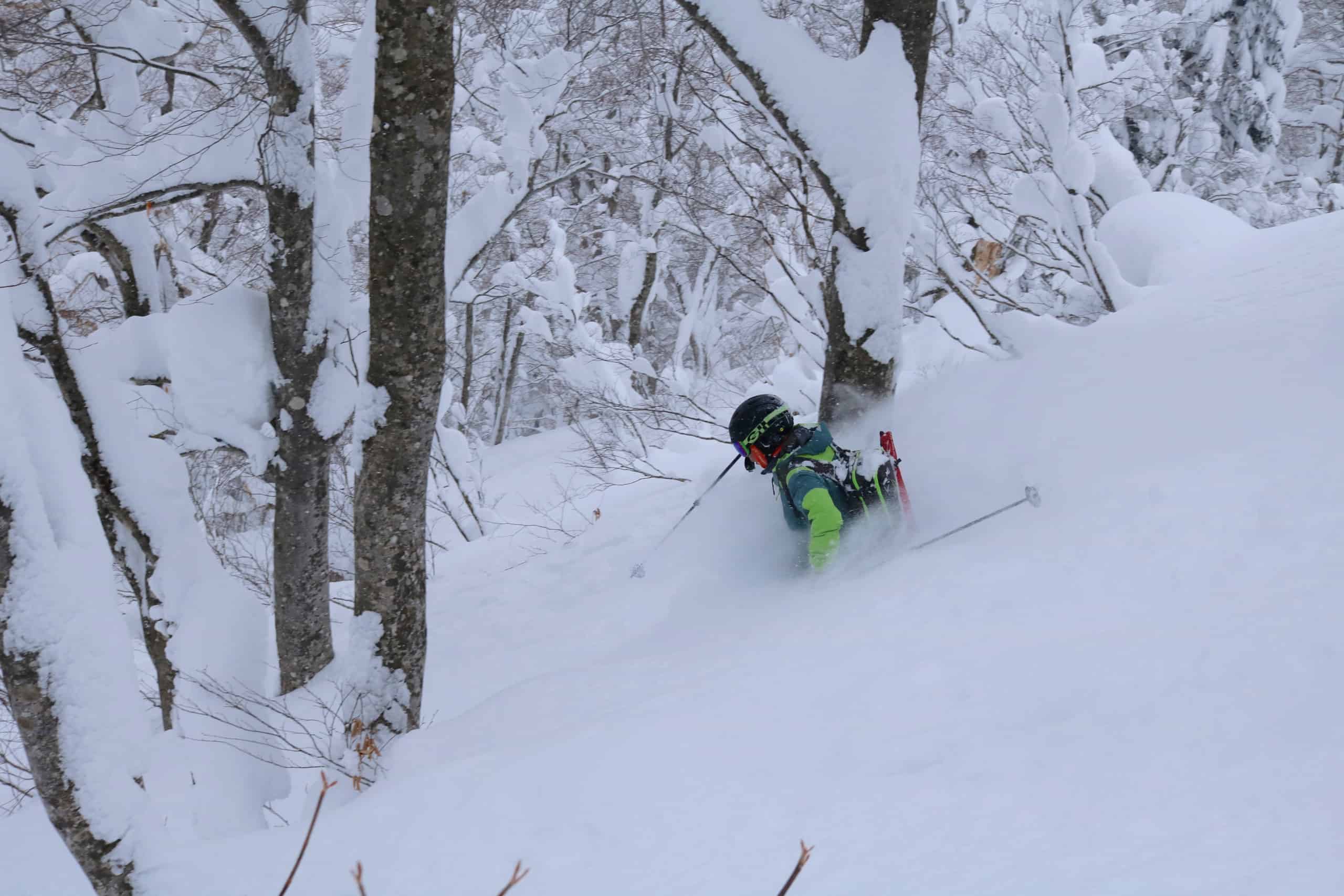 Food
Iwate is renowned for a whole range of local cuisine, from fresh seafood to steaming hot hitsumi soup to cold Morioka reimen noodles. Morioka city is the prefecture's hub for eating and drinking, hosting plenty of eateries, from traditional coffee roasteries to microbreweries to cook-your-own seafood joints. Wanko soba – where you attempt to eat as many bite-sized bowls of soba as you can possibly stomach – is an Iwate specialty and a culinary highlight. Eat over 100 bowls and you'll get a wooden memento for your efforts. Many of the bigger hotels also provide all-you-can-eat breakfast buffets with Western options to sort you out for a big day on the slopes.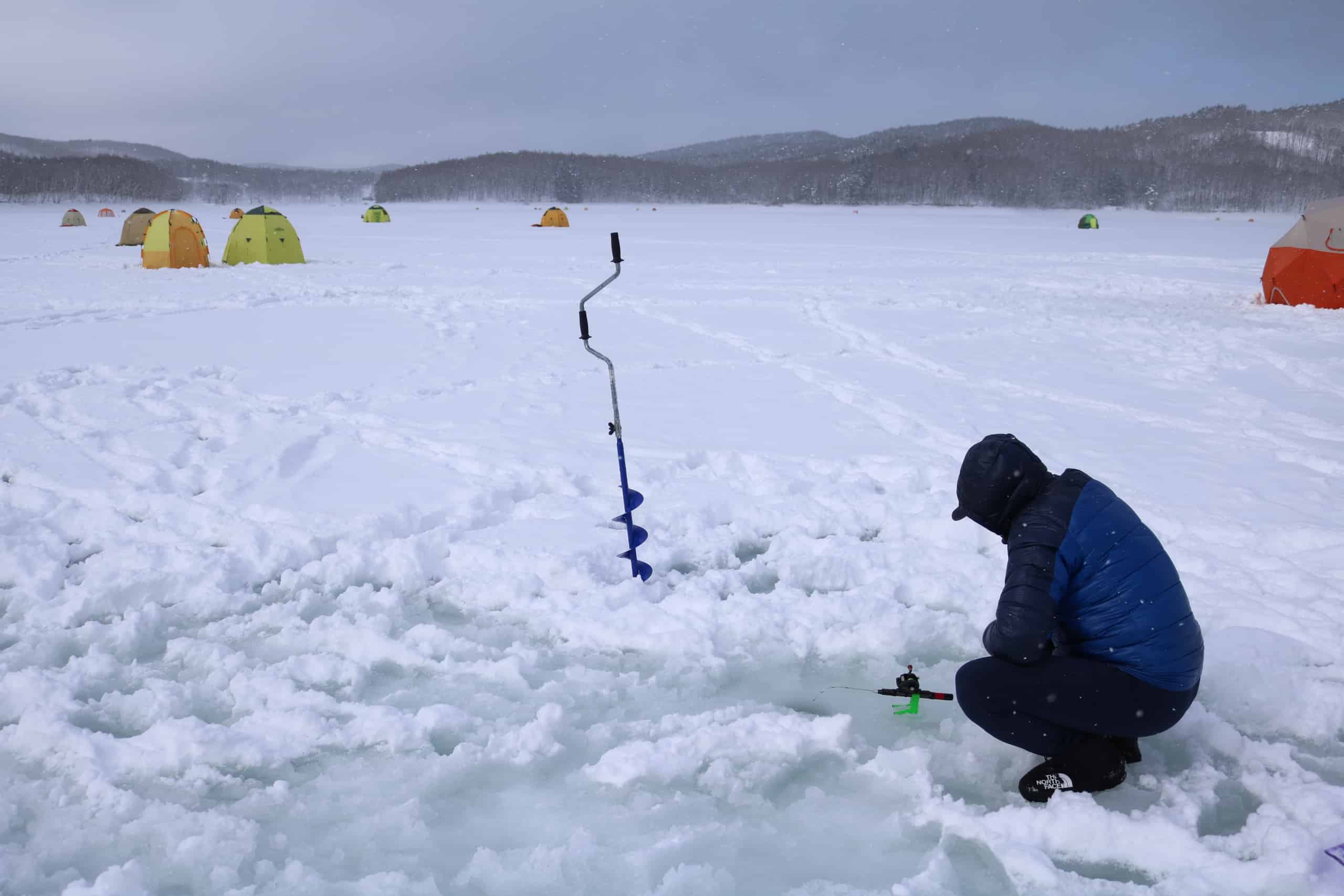 Ice Fishing
Lake Gando is the coldest part of Honshu (Japan's main island) and the surface freezes over in winter, creating a 15- to 70-centimetre ice floor. If you head out to the Gandoko Rest House in Tamayama, you can rent an ice drill, fishing gear and a little tent to shelter you from the wind while you drop a line into the lake. The game is smelt, a tiny fish that's found in abundance in the region. Once you've caught a bag full, head back up to the rest house and they'll dip it in tempura, deep fry it and serve it to you with a dash of salt and soy sauce on the side. It's nothing short of delicious. 
Iwate has all sorts of attractions, from ancient temples to all-night karaoke bars, but top of the list has to be the world-class powder. Metres and metres of it fall each season, supplying all the face shots, burning legs and tree lines that you could reasonably ask for.