A ski holiday can be tough on your body and you will probably want a day or two to relax, or maybe you have non skiers in your party and you want to take some time off to explore the beautiful area around Shiga Kogen?  Here are some ideas for a day away from the slopes.
DOWNLOAD SHIGA KOGEN INSIDER'S GUIDE
Snow Monkeys

A visit to Shiga Kogen would not be complete without seeing the Japanese Snow Monkeys.  Shiga is well known as being the closest ski resort to the Snow Monkey Park in the Jogokudani Forest and is the only place in the world to see monkeys bathe and socialise in a natural hot spring pool (onsen).  Be prepared for a 30-minute hike from the bus parking area and wear warm clothing and decent shoes as the walk can be snowy and slippery.

Nagaden operates services connecting Shiga Kogen to the Jigokudani Monkey Park on the Shiga Kogen Line. The buses run regularly throughout the day and take 30-60 minutes depending where in Shiga you board it from.

Shibu Onsen

For a taste of authentic Japanese culture & architecture, Shibu Onsen is a wonderful place to visit during your ski strip to Shiga Kogen.  Dating back over 1300 years, Shibu Onsen is an intriguing place to visit where you can step back in time and explore the charming and quaint, narrow cobbled streets lined with 35 ryokans (Japanese inns) – some over 400 years old.  You can enjoy 'onsen hopping' and experience as many of the 9 onsens as you can if you are a guest at a ryokan, but there is one public onsen which is open to day trippers. Shibu Onsen is an approx. 30 minute drive from Shiga Kogen to Yudanka station.

One or two buses per hour travel from Yudanaka Station to Shibu Onsen (5 minutes, 210 yen one way). Alternatively, it takes about five minutes and 1000 yen by taxi or around 30 minutes on foot.

Matsumoto Castle

Located in the city of Matsumoto in Nagano Prefecture, Matsumoto Castle is one of five castles designated as a National Treasure of Japan and registered as a World Heritage site.  The stunning backdrop of the Japanese Alps is reflected in the moat of the castle on a clear day adding to its beauty.

To get to Matsumoto Castle take a train from Shiga Kogen to Nagano on the Express Shiga Kogen line (70 minutes). At Nagano you then transfer to the Shinonoi Line for trains to Matsumoto, take a local train or the 50 minute 'Shinano' limited express train.

Snow Mobile Tour

Not a full day trip but a great activity we recommend in Shiga Kogen is a snowmobile tour.  Ride single or tandem for around 1 hour after check-in, riding instructions and safety brief.  Tours can be booked from Dec-Mar, (for ages 6+). Enjoy a guided snow mobile tour of a secluded area reserved only for snow mobiles. This is lots of fun and a great way to give your legs a rest!

Nagano Day Trip

A day trip to Nagano is a great option from Shiga Kogen. You can get here by taking the bus to Nagano Station. Things to do here include; a visit to RoundOne which consists of floors and floors of games and activities, shopping at the many second hand and vintage stores, a visit to the Kids Ninja Village and Togakure Ninpo Museum, a trip to Yoshinoya Sake Brewery or a visit to the MEFA Don Quijote, a multi level shopping centre with every weird and wacky thing you can think of. You can find out more in our Guide To Nagano here.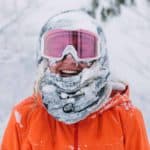 HAVE ANY QUESTIONS? Speak to one of our ski travel specialists today!
GET A QUOTE