Iwate Prefecture's Okunakayama Kogen Ski Resort offers a total of eleven ski zones that take advantage of the mountain's natural terrain. Zones are clearly separated with intermediate and advanced slopes starting at the summit and beginner slopes found at the base. Located in a region of Iwate with heavy snow, the mountain's base elevation rests at 650 meters while summit elevation is at 1018 meters-creating a whopping 368-meter vertical drop. This enables you to enjoy superb powder snow during the resort's skiing season. At the top of the mountain, the advanced snow zones known as Hayabusa and Tsubame await-offering non-compacted powder snow. What's more, at base elevation, hot springs can be found at either the management centre or at a facility called Centre House. This is perfect for those who want to warm up after skiing in the cold! The resort is also easy to access by train-with a "Hot Spring and Ski Trip Ticket" available for purchase when transferring onto the Iwate Ginga Railway from Morioka Station.
Featured Okunakayama Kogen Articles
---
2022-2023 Japanese Snow Season Outlook – January Update : A Few Speed Bumps Then Snowy Business as Usual
Beautiful turn in beautiful snow by @kassun1048 last week in Niseko. Photo: Adam Kroenert /Oyuki Japan Mountainwatch | The Grasshopper The Japanese snow season is in full swing after a few very fruitful weeks. La Nina is on its w [...]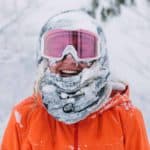 HAVE ANY QUESTIONS? Speak to one of our ski travel specialists today!
GET A QUOTE