A ski holiday can be tough on your body and you will probably want a day or two to relax, or maybe you have non skiers in your party and you want to take some time off to explore the beautiful area around Nozawa Onsen?  Here are some ideas for a day away from the slopes.
DOWNLOAD NOZAWA ONSEN INSIDER'S GUIDE
Snow Monkeys

A visit to Nozawa Onsen would not be complete without seeing the famous Japanese Snow Monkeys and is a good way to spend a rest day from shredding the slopes.   Nozawa is one of the closest ski resorts to the Snow Monkey Park in the Jogokudani Forest in the Nagano prefecture and is the only place in the world to see monkeys bathe and socialise in a natural hot spring pool (Onsen).  Be prepared for a 30-minute hike from the bus parking area and wear warm clothing and decent shoes as the walk can be smowy and slippery.

There is one direct bus departing in the morning from Nozawa Grand Hotel and returning early afternoon, the journey takes just over an hour. Booking a private tour or charter  is a good option for many visitors especially for groups.

Nagano Day Trip

A day trip to Nagano, the largest city in Nagano Preceture is recommended if you have a day free or need a rest from the snow. Take the bus to Nagano Station or train from Togari-Nozawa Onsen train station.

Things to do here include; a visit to RoundOne which consists of floors and floors of games and activities, shopping at the many second hand and vintage stores, a visit to the Kids Ninja Village and Togakure Ninpo Museum, a trip to Yoshinoya Sake Brewery or a visit to the MEFA Don Quijote, a multi level shopping centre with every weird and wacky thing you can think of.  You can find out more in our Guide To Nagano here.

Matsumoto Castle

Located in the city of Matsumoto in Nagano Prefecture, Matsumoto Castle is one of five castles designated as a National Treasure of Japan and registered as a World Heritage site. The site was in use from 1504-1868 and the current structure built with earth, stone and wood dates from 1594. Due to its striking black exterior is also known as 'Crow Castle'. The stunning backdrop of the Japanese Alps is reflected in the moat of the castle on a clear day adding to its beauty.

To get to Matsumoto Castle be prepared to travel just over 2 hours if taking public transport.   Take the bus or train from Nozawa to Nagano and transfer at Nagano station to the Shinonoi Line.  For trains to Matsumoto take a local train or 50 minute 'Shinano' limited express train. Alpico bus takes around 80 minutes from Nagano Station's west exit.

Shibu Onsen

For a taste of authentic Japanese culture & architecture Shibu Onsen is a wonderful place to visit during your ski strip to Nozawa Onsen.  Dating back over 1300 years, Shibu Onsen is a Japanese onsen (natural hot spring) town.  An intriguing place to visit where you can step back in time and explore the charming and quaint, narrow cobbled streets lined with 35 ryokans (Japanese inns)-some over 400 years old.  Shibu Onsen has a long history as a place for healing and refuge thanks to it's 9 public onsens each claiming to have different medical properties.  You can enjoy 'onsen hopping' and experience as many as you can if you are a guest at a ryokan but there is one public onsen which is open to day trippers.  You will see people walking around in traditional onsen clothing of yukata and geta sandals adding to the traditional atmosphere.

Take the 600 bus from Nozawa to Iiyama Station then train to Nagano Station, once in Nagano take either the Bullet Train (Shinkansen) or local train to Yudanaka Station and then a short bus or taxi ride to Shibu Onsen.

Madarao Kogen Day Trip

Head up the road to Madarao Kogen for a visit to another fantastic ski resort. You have Madarao and Tangram resorts which can be accessed on the one lift pass. To get to Madarao you take the local shuttle bus to Iiyama Station, then another shuttle to Madarao. The total trip usually takes less than an hour and costs 1200 Yen each way.

Madarao Kogen is located between Myoko and Nozawa Onsen, making it a great base to enjoy the powder of the region. Madarao offers a variety of terrain for all abilities, however its major attraction is their off-piste skiing, heavy gladed tree runs and a large selection of runs left ungroomed. Madarao has a moderately sized village and with more foreigners beginning to visit the area, the amount of restaurants and bars is increasing.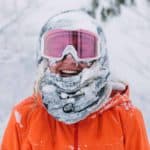 HAVE ANY QUESTIONS? Speak to one of our ski travel specialists today!
GET A QUOTE