Niseko is a foodie's paradise, with more bars and restaurants than any other resort in Japan. When it comes to dining out you'll be spoilt for choice and if you're a fan of après make sure you stay near Hirafu – the epicentre of nightlife.
DOWNLOAD NISEKO INSIDER'S GUIDE
Bar Barunba

This hole in the wall bar has a tropical, warm and welcoming vibe and you'll know you've arrived when you see the surfboard hanging from the balcony at the front. A great place to relax and get to know the friendly locals and learn a few Japanese words whilst sipping one of Barunba's specialty cocktails. Try the Bruce Lee or Bruce Willis if you dare!

Location:

Middle Hirafu Village

Wild Bill's

One of the best known bars in the resort which starts as a relaxed après bar with good Tex/Mex food served in the upstairs restaurant. This place gets crowded and becomes party central as the drinks go down and certainly lives up to it's Wild name. Come early for a drink or two if you are not in the mood to party, otherwise you'll be sure to be in for a good night!

Gyu Bar (or The Fridge)

When in Niseko you really should find this gem of a speakeasy bar. Hidden behind the entrance which is a fridge door you'll find a fabulously quirky bar serving amazing cocktails and whisky based drinks. Try a warm cocktail from their Hot Toddy selection whilst listening to the in house DJ. You'll be back each night!

Niseko Taproom

Great draught beer on tap, delicious food, friendly service, and a good atmosphere makes this an ideal choice to refuel after a day on the slopes. Niseko Taproom is intimate and cozy and not only serves local and Belgian beer but the food is hard to beat too. We highly recommend the Rotisserie Chicken and fried potato resulting in THE best hot chips!

Rhythm & Beans Coffee

This popular café, originally called Gloorious Coffee is perfectly located inside the Rhythm ski rental shop. This is where the locals go for a good coffee, although busy, the atmosphere is chilled and we recommend for your caffeine hit and a muffin or baked treat before you shed some carbs.

Niseko Ramen Kazahana

Try not to leave the area without trying the delicious local creamy and fluffy Niseko potato ramen now famous throughout Japan. Loved by locals and visitors alike and some say this is the best ramen they have ever had. Try this authentic dish using two local specialties, Miso ramen which is originally from Hokkaido and locally grown potatoes.

Location:

East Hirafu Village

Karabina

Attentive staff serving simple but delicious and affordable food. The atmosphere at Karabina is cosy with a friendly vibe and located in an older 2 story wood cabin with lots of character. At the entrance take off your shoes, put on the slippers and walk up the steep wood stairs to the 2nd floor and feel like you have arrived at a friend's house for dinner when you see the tables set around the central fireplace. Expect Izakaya style food (share plates like Spanish tapas). Highly recommend the smoked mackeral, potato cakes and the shitake topped with cheese and a highlight of many is the baked cheesecake served warm.

Location:

Niseko Annupuri

Rakuichi Soba

If you are lucky enough to dine at Rakuichi Soba you must have made a reservation early! This famous soba house has become known as one of, if not, the top soba restaurant in Japan. An intimate restaurant with seating for 12 diners Operated by soba master Tatsuru Rai and his wife. Dinner is a multi-course affair with small seafood and vegetable plates topped off with the handmade soba course where you can see Chef Rai knife his famous soba before you.

Location:

Niseko Annupuri Kokusai Ski Area

Boyoso

Located on the ski slope in Grand Hirafu Bo-yo-so has become a bit of an institution for lunch. Serving inexpensive, tasty, authentic comfort food such as delicious Ramen, Tempura and Katsu-don. Well known for great food and mountain atmosphere in a cosy setting, be prepared to wait for a table and for one of your group to order while the rest hover for a place to sit. Best to make sure you plan an early or late lunch to ensure getting a table.

Location:

On the ski slope in Grand Hirafu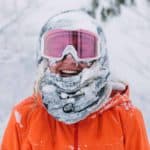 HAVE ANY QUESTIONS? Speak to one of our ski travel specialists today!
GET A QUOTE