Snow Monkeys

A visit to Madarao and the Nagano area would not be complete without seeing the Snow Monkeys at the Jigokudani Monkey Park. This is the only place in the world to see monkeys bathe and socialise in a natural hot spring pools. Be prepared for a 30-minute walk from the bus parking area and wear warm clothing and decent shoes as the walk can be snowy and slippery.There are private tours available from Madarao or if you have a car its a 45 minute drive.

Nozawa Onsen Day Trip

A day trip to the traditional Japanese and picturesque village of Nozawa Onsen is highly recommended if you have some free time.  Take the 30-minute local Notoma Bus to IIyama station then a 2nd ride of 30 minutes to Nozawa. Cost of 1200 Yen around $ 17 (each way).

The village is filled with natural hot springs (onsens) which were discovered in the 8th century.  Steam is visible throughout the narrow streets which are filled with authentic shops, inns and places to eat. Whether you're coming here to ski/snowboard or just explore the town and onsens, Nozawa Onsen is a great day trip.

Zenko-ji Temple

Zenko-ji Temple in Nagano is a Buddhist temple built in the 7th century and is one of the few remaining pilgrimage sites in Japan and and stores the first Buddhist statue ever to be brought to Japan in the 6th century.  The original statue is hidden whilst a copy of it is shown every 6 years for a few weeks. Zenko-ji Temple is located in Nagano City and is just a 10-minute bus ride from JR Nagano Station or a 25-minute walk.

Nagano Day Trip

A day trip to Nagano is a great option from Madarao. You can take public transport or alternatively you can hire a car. Things to do here include; a visit to RoundOne which consists of floors and floors of games and activities, shopping at the many second hand and vintage stores, a visit to the Kids Ninja Village and Togakure Ninpo Museum, a trip to Yoshinoya Sake Brewery or a visit to the MEFA Don Quijote, a multi level shopping centre with every weird and wacky thing you can think of. You can find out more in our Guide To Nagano here.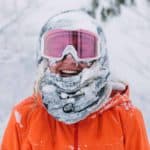 HAVE ANY QUESTIONS? Speak to one of our ski travel specialists today!
GET A QUOTE
OTHER JAPAN SKI RESORTS