Tsunan Snow Festival

Tsunan Snow Festival is held in Tsunan-machi, one of the snowiest regions in the world. Throughout the festival a range of exciting activities will take place including snowmobile rides, treasure hunts in the snow, and the iconic release of the sky lanterns!

Try Japanese Sake

Visit traditional sake brewery , Kimi no (established in 1842) and learn about the process of making sake. While you're there sample the different options recommended by the sake experts for free and purchase your favourite to take back home.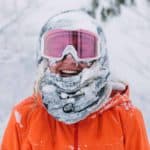 HAVE ANY QUESTIONS? Speak to one of our ski travel specialists today!
GET A QUOTE