With 10 different ski resorts in the Hakuba Valley there is no shortage of terrain to explore, but what makes Hakuba such a popular destination is its variety of things to do off the mountain too. Whether you're having a rest day or the weather's not too flash there's something to keep you entertained – just think snow monkeys, sake tasting, snow mobiling, castles and more…
DOWNLOAD HAKUBA INSIDER'S GUIDE
Snow Monkey Tours

One of the most popular and unique day tour activities from Hakuba is a visit to the wild snow monkey park. Located near Shiga Kogen, this is where you'll find snow monkeys bathing in the natural hot springs, it's truly a must see! You can visit the snow monkeys as a full day tour that also includes lunch and a visit to Zenkoji temple, or alternatively you can hire a car and head there yourself.

Snow Mobile Tour

Another popular activity for a day off in Hakuba is a Snow Mobiling tour. There are packages that include snow mobiling and a snow monkey tour in one day, or you can snow mobile right here in Hakuba. After a short introduction you'll be able to ride a snow mobile through a course along the river and in between the trees, either by yourself or in tandem with a friend.

Nozawa Fire Festival

If you're lucky enough to be staying in Hakuba on the 15th of January, this is when the Nozawa Fire Festival takes place each year. This is a highlight on the winter calendar every year and is a must see if you're in Japan at the time. We run a return tour to the festival on the night so you can enjoy all the celebrations in Nozawa and get dropped back to your Hakuba accommodation afterwards. We offer an option including a traditional set menu dinner or you can just get the return transfer.

Check out the video of our trip to the Nozawa Fire Festival here.

Matsumoto Castle

Another day tour option is a visit to Matsumoto Castle, a 16th Century castle surrounded by a moat and it's one of five Japanese castles designated as a 'National Treasure of Japan'. Located about an hour and 20 minutes from Hakuba, you can hire a car or take the train to get here. Admission costs around ¥700 and then you can enter the castle grounds and explore inside the castle.

HakuBounce

If you feel like being active on your day off, head to HakuBounce, the only trampoline park in Nagano, less than 10 minutes from Happo Village. HakubaBounce is fun for all ages and here you'll find all sorts of trampolines as well as the airsoft shooting range and battle course, foam pits, basketball hoops, table tennis and ball pit for the kids. You can even get freestyle snowboarding and skiing lessons here.

Hakuba Village

There are also many things you can see just by walking around Hakuba. Go for a walk through the village and explore some of the traditional Japanese shrines and temples, or head down near the river and take in the natural beauty of the Japanese alps. If you feel like keeping warm on a day off, just stop in at one of the many cozy cafes and bars throughout the village. There are also some amazing onsens in Hakuba where you can soak in the natural hot springs and relax, perfect after a big few days on the mountain.

Nagano Day Trip

A day trip to Nagano is a great option from Hakuba. You can take a bus from Happo to Nagano station or alternatively you can hire a car. Things to do here include; a visit to RoundOne which consists of floors and floors of games and activities, shopping at the many second hand and vintage stores, a visit to the Kids Ninja Village and Togakure Ninpo Museum, a trip to Yoshinoya Sake Brewery or a visit to the MEFA Don Quijote, a multi level shopping centre with every weird and wacky thing you can think of. You can find out more in our Guide To Nagano here.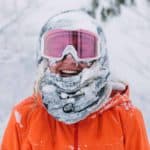 HAVE ANY QUESTIONS? Speak to one of our ski travel specialists today!
GET A QUOTE